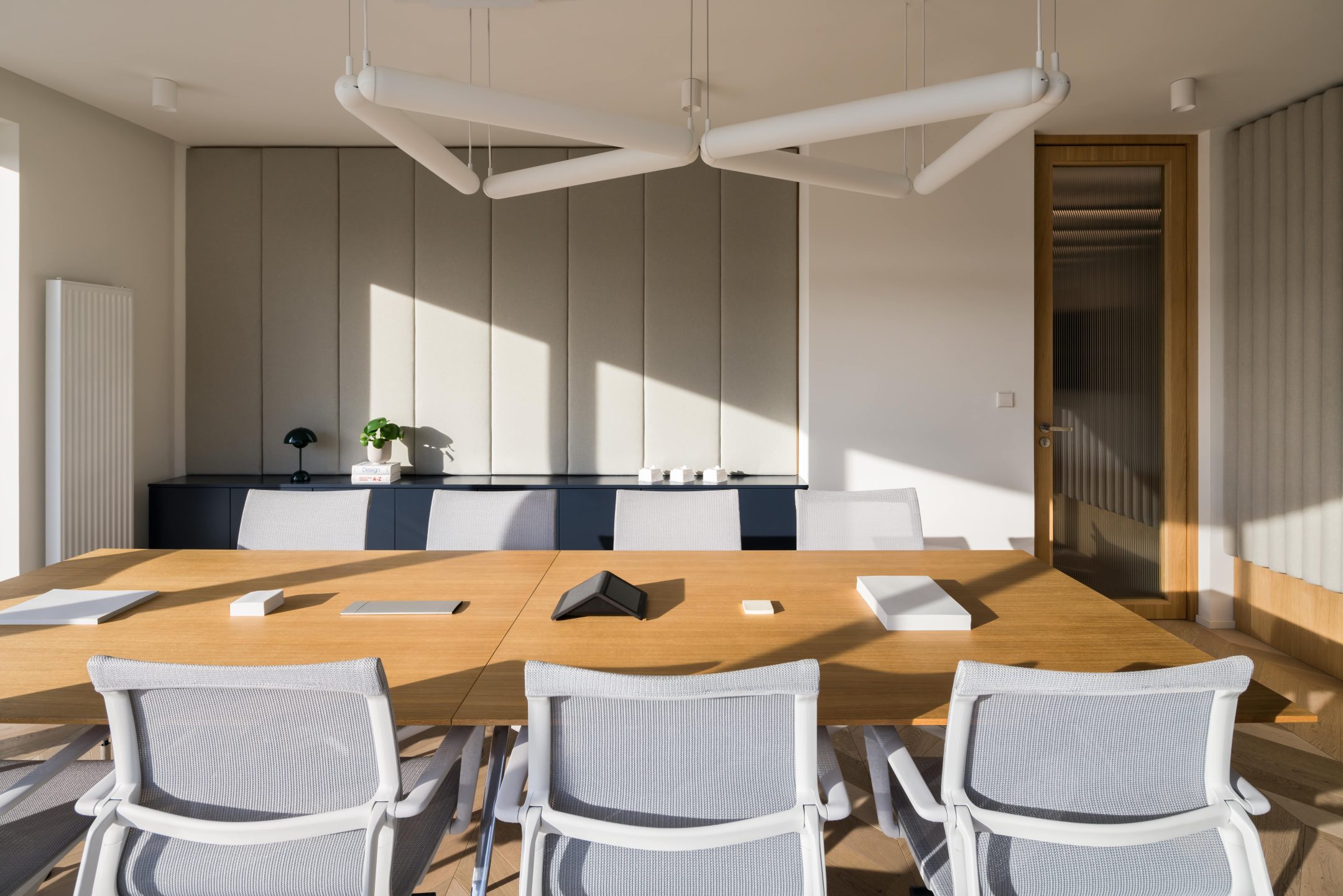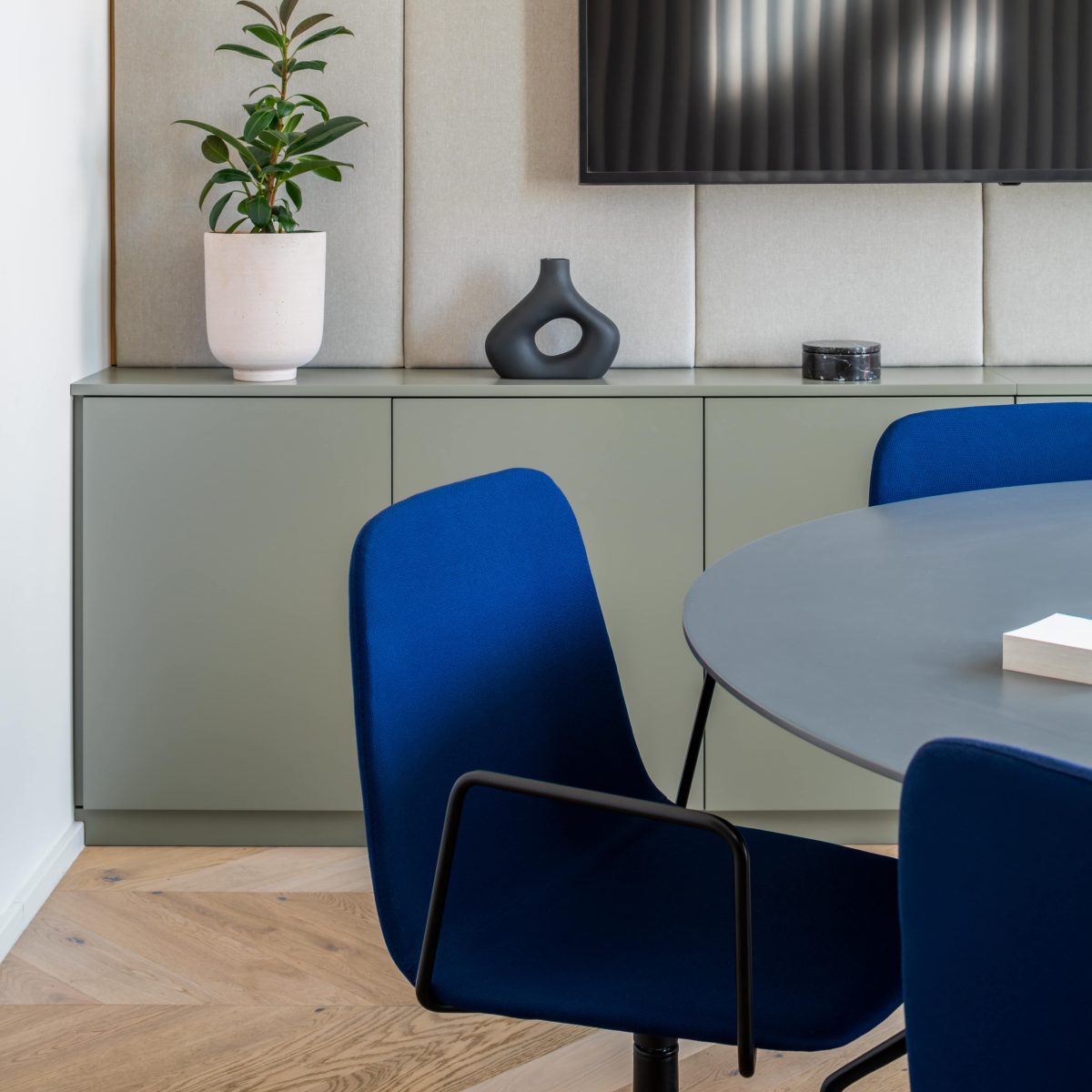 Discover
ZEITGEIST Asset Management manages real estate projects in various sectors in Central and Eastern Europe. It specializes in investing in and renovating existing properties, so it is no surprise that it chose a 1930s building near Jindřiška Tower as its new headquarters, complete with views of Prague's most famous landmarks. We provided the design and complete interior design of the last two floors of the new facility for the client. We tried to reflect the spirit of the times in the new offices in our direction. In the design, we not only worked with the identity of the company, but the concept of the space underlined the fact that the investor is also the property owner.
Design
The layout was largely predetermined by the form and structural system of the two-storey superstructure. The new form subtly complements the architecture of the original part and creates panoramic terraces on both floors with views of the capital. The aim of the design was to build on the attributes of the existing house – in the conception of the materials we were inspired by the stone cladding of the entrance or the chrome elements. We pay attention to a high level of detail in our projects. Thanks to the fact that we provided the client with the entire realization, we were able to see to it, for example, that the color fraction of the terrazzo on the floor matched the color of the stone in the reception area.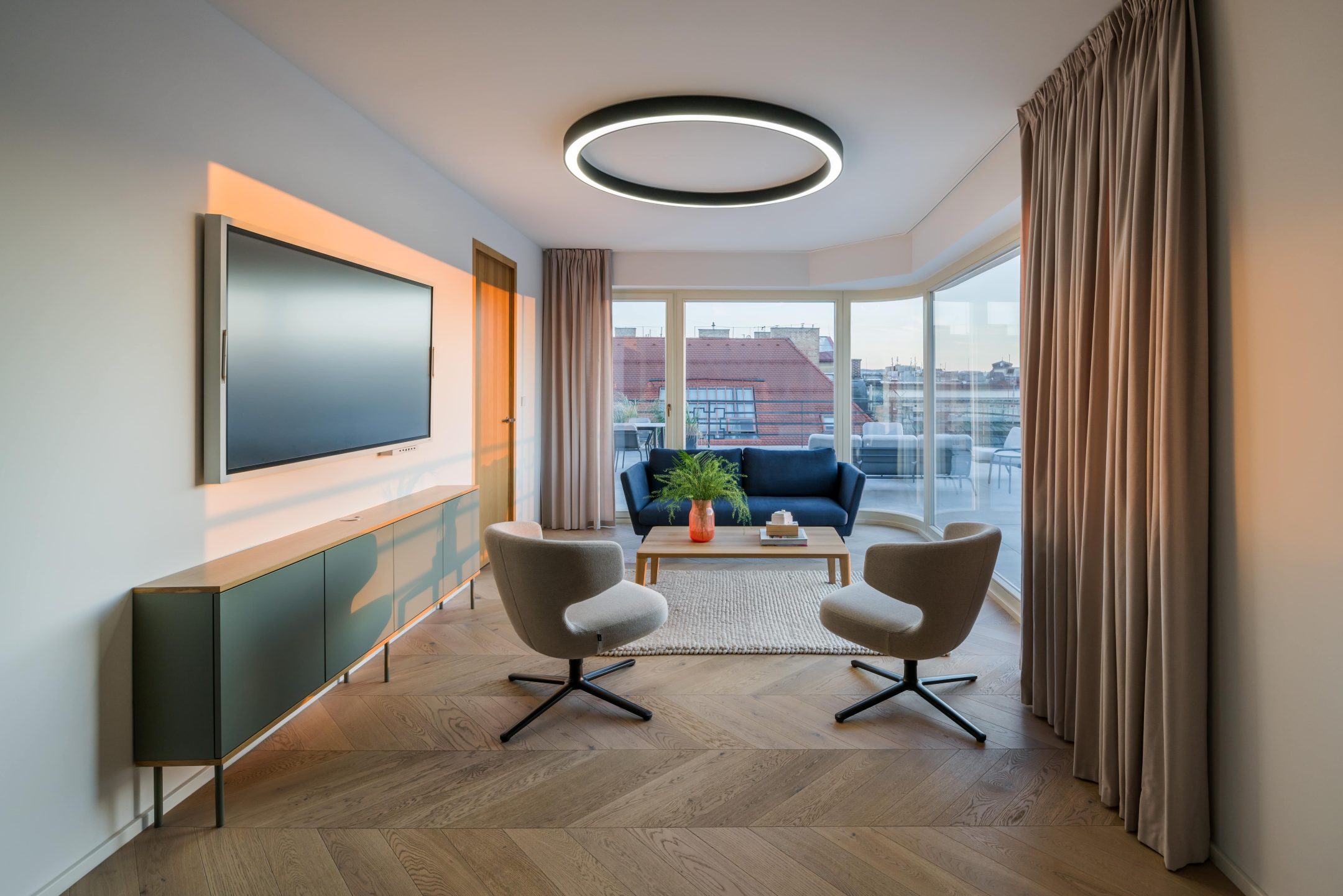 Deliver
Subtle colors complemented by distinctive accents are typical for us – no different for the Zeitgeist offices. The Arcos armchairs from the Italian brand Arper complement the Bauhaus school of art in shape and color. Other brands we represent, such as Vitra, Pedrali, and Hay, have also found their place here. In addition to the view, the main meeting room is dominated by light by the Czech manufacturer Brokis, freely interpreting the hourglass – the logo of ZEITGEIST. The compact look is given by the parquet flooring in a herringbone pattern repeated throughout the space. The top floor belongs to the company management. The internal layout divides the zones into working and relaxation or meeting areas. As in the rest of the interior, subtle color accents such as atypical wooden shelves and cabinets in olive are implemented here.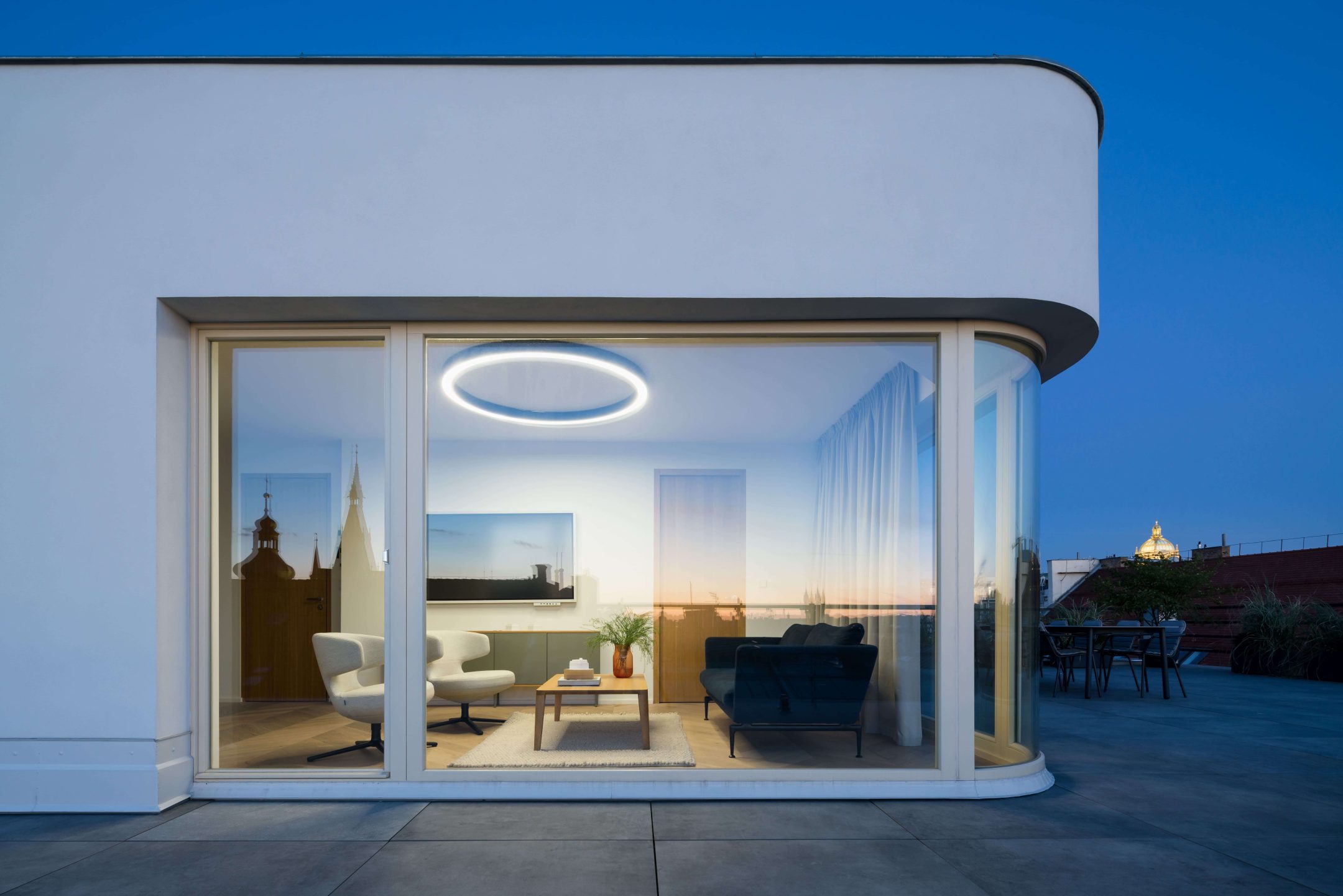 Project information
Client

ZEITGEIST Asset Management

Year

2022

Location

Prague, Czech Republic


Size

500 m²

Photos by

Studio Flusser

Authors

Ján Antal
Barbora S. Babocká

Co-authors

Lukáš Jakóbek
Markéta Vaňková