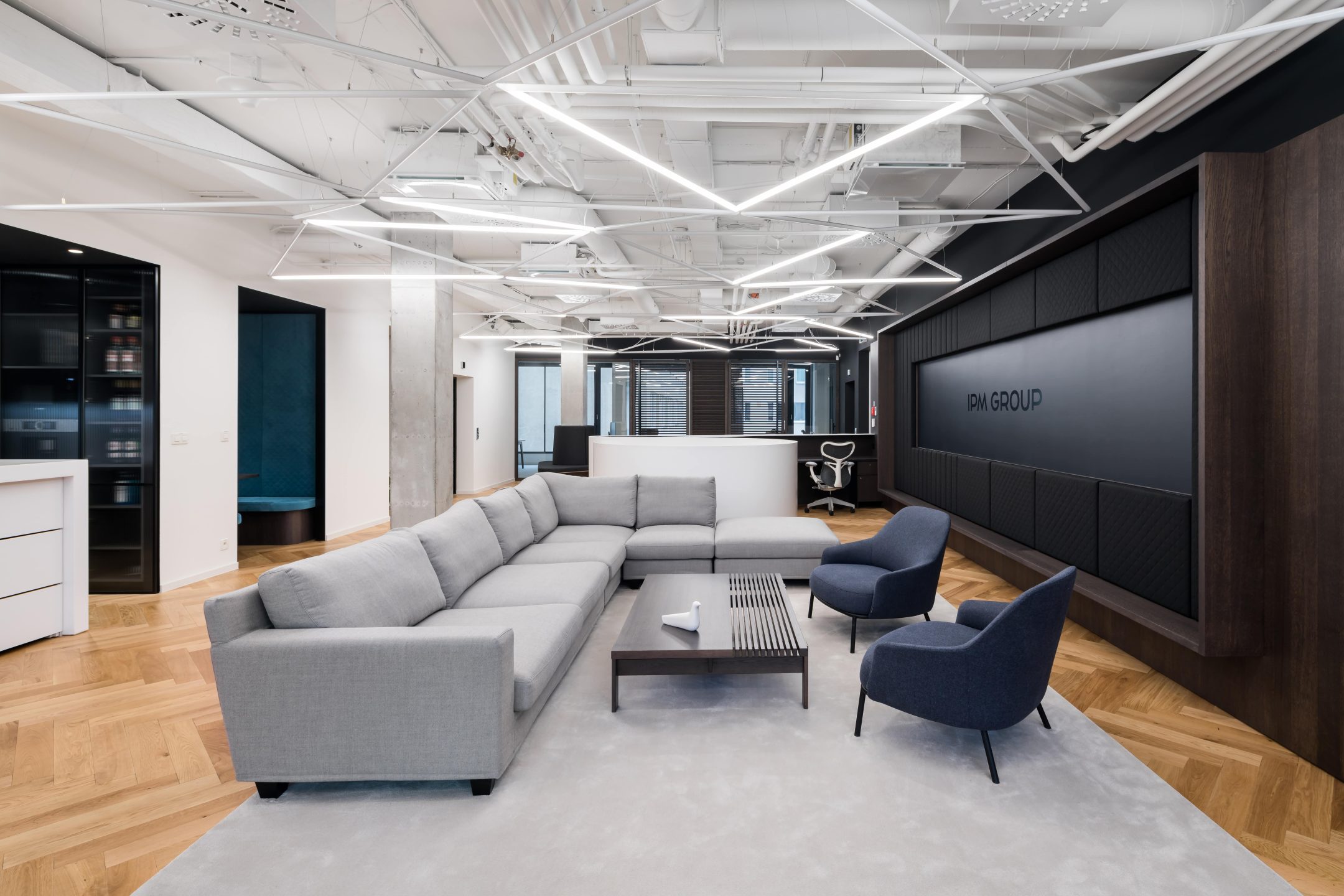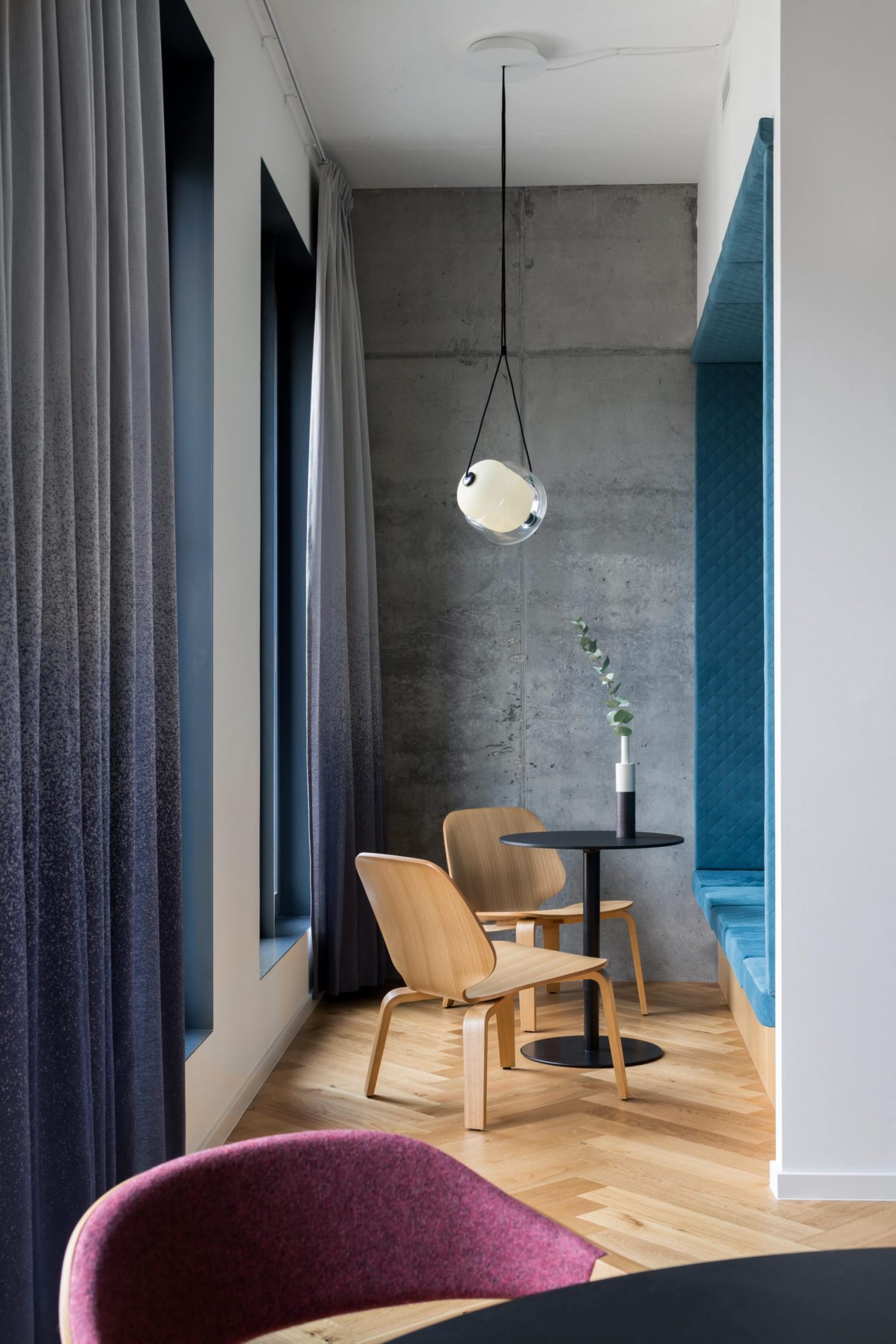 Discover
IPM Group is a pioneer in the InfraTech sector, specifically in cross-industry investments in infrastructure and technology. We have reflected all these aspects and incorporated both the dynamic corporate culture and the international character of the company into the design of the new offices in the heart of Bratislava. The investor was accustomed to high standards after years spent in the world's business capitals and wanted to experience the same feeling in his home base. And it worked. The exclusive location among Slovak national institutions is alternated with a view of the Reduta building in the middle of Bratislava, all complemented by premium amenities and elegant design.
Design
Mobility, infrastructure, and energy were the main pillars of the design. We were inspired by the company's leaders and their energy. They are the people who create lasting value for their clients with a positive impact on the world around us. We wanted to create a facility for them, a meeting place that was sophisticated and comfortable at the same time, in the heart of Slovakia, yet close to the world. The two-storey background of the office is connected for better mobility by an atypical spiral staircase, which was assembled from individual parts on-site due to its complicated nature. The staircase seamlessly connects to the reception area, which is finished with a dynamic undulation, thus referring to the flow of the Danube River.
Deliver
The top floor functions as a representative meeting place for clients. As part of the flexibility of the office, we have also added a multifunctional kitchen bar to the community area, which with a few moves can become a full-fledged stage for corporate events, and the room can also be transformed into a yoga studio in no time. There are also various work nooks upstairs, from a private worklounge located in an alcove to a representative meeting room in muted tones. The space one floor down is primarily for employees. It is dominated by the light oak veneer on the atypical bookcase, which will fill up over time with books or design objects.
Anchoring the design in its place of origin through local creations makes sense to us. That's why we reached out to a traditional Slovakian manufacturer when selecting the furniture and also approached the textile designer behind the Puojd brand. These are small steps, but they make it clear that Slovak design will not be lost among the foreign ones.
Echo
"Our company has grown in recent years and we needed a space that was not only larger in capacity, but also embodied our vision of a better, cleaner and more technologically advanced future. We are very grateful for our collaboration with Studio Perspektiv, who immediately understood our direction and translated it into beautiful and representative spaces in the very heart of Bratislava."
Project information
Client

IPM Group

Year

2021

Location

Bratislava, Slovakia


Size

770 m²

Photos by

Studio Flusser

Authors

Ján Antal
Barbora S. Babocká

Co-authors

Jakub Budaj
David Chaľ