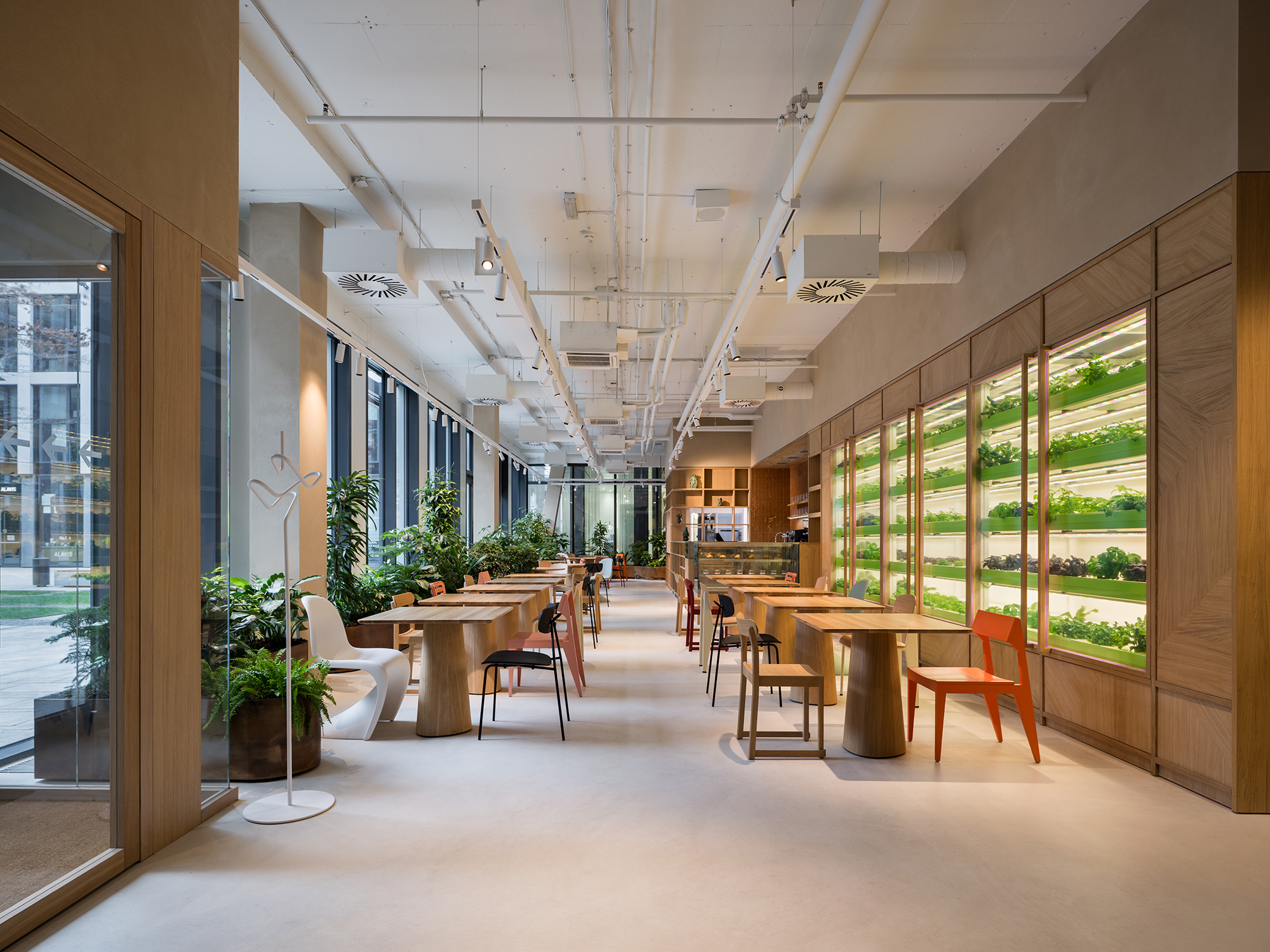 Discover
We conceived the Green Table space as a multifunctional organism. The interior boasts an unusual layout. You can move from the restaurant to the coworking or event zone. Meetings can take place in a spacious meeting room or an agile room. Variability is also offered in the coworking area – for a smaller event grouping on the stage by the TV, for a bigger event by the screen. Welcome to the showcase of the circular economy.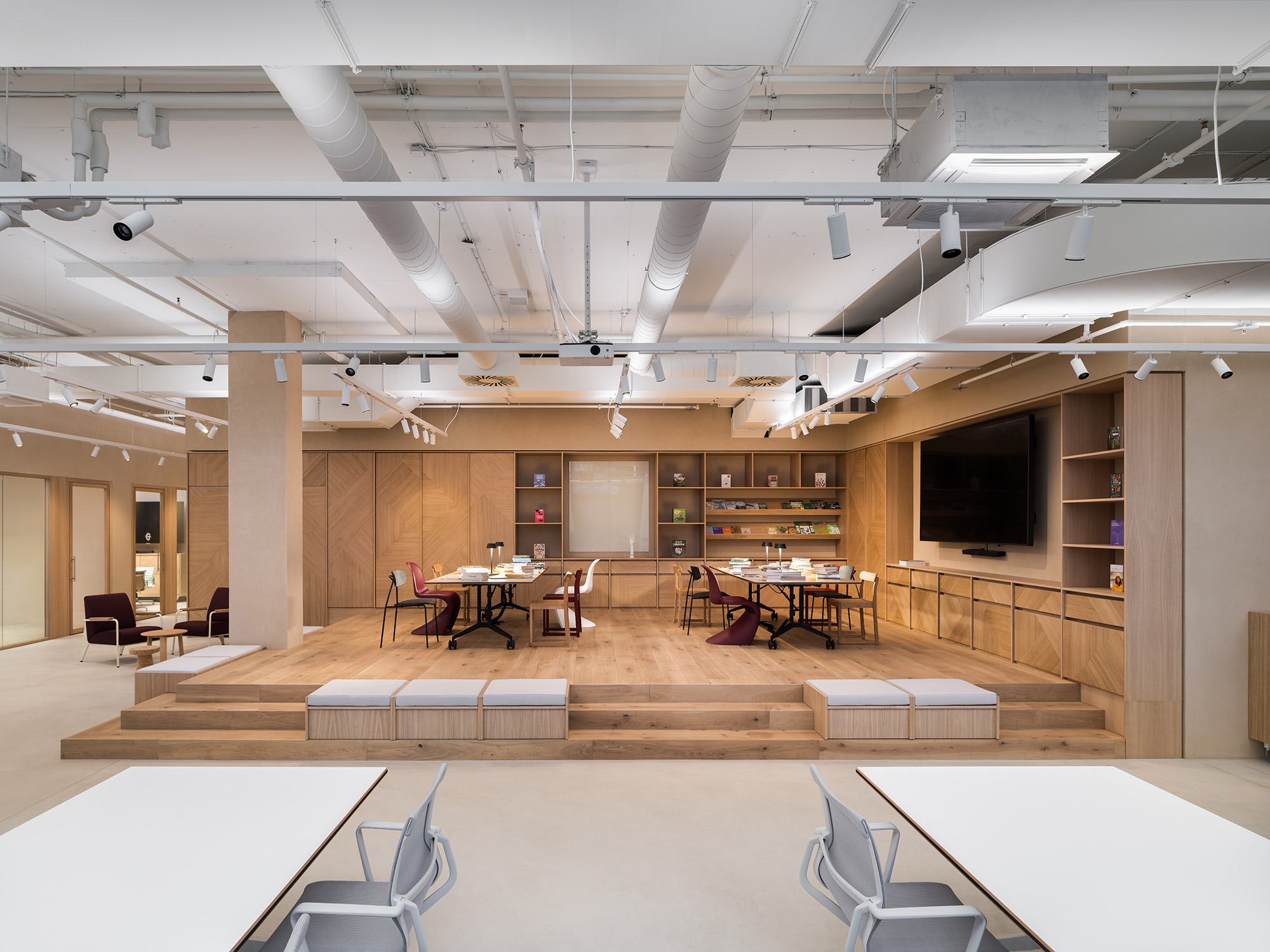 Design
Natural and recycled materials in earthy tones are used in the interior of the coworking space and bistro, emphasizing the overall concept of the space. On the floor we used a trowel made of Ecobeton, while the walls are covered with Sto, an organic material with a mineral base. Within the interior, we also worked with a carpet made of natural sisal or curtains made of 100% linen. The concept also uses waste from joinery workshops, which would otherwise hardly find a use. We cut and assembled the leftover plywood into table tops in the meeting rooms. The waste material from the veneer boards appears again on the library doors.
Floorplan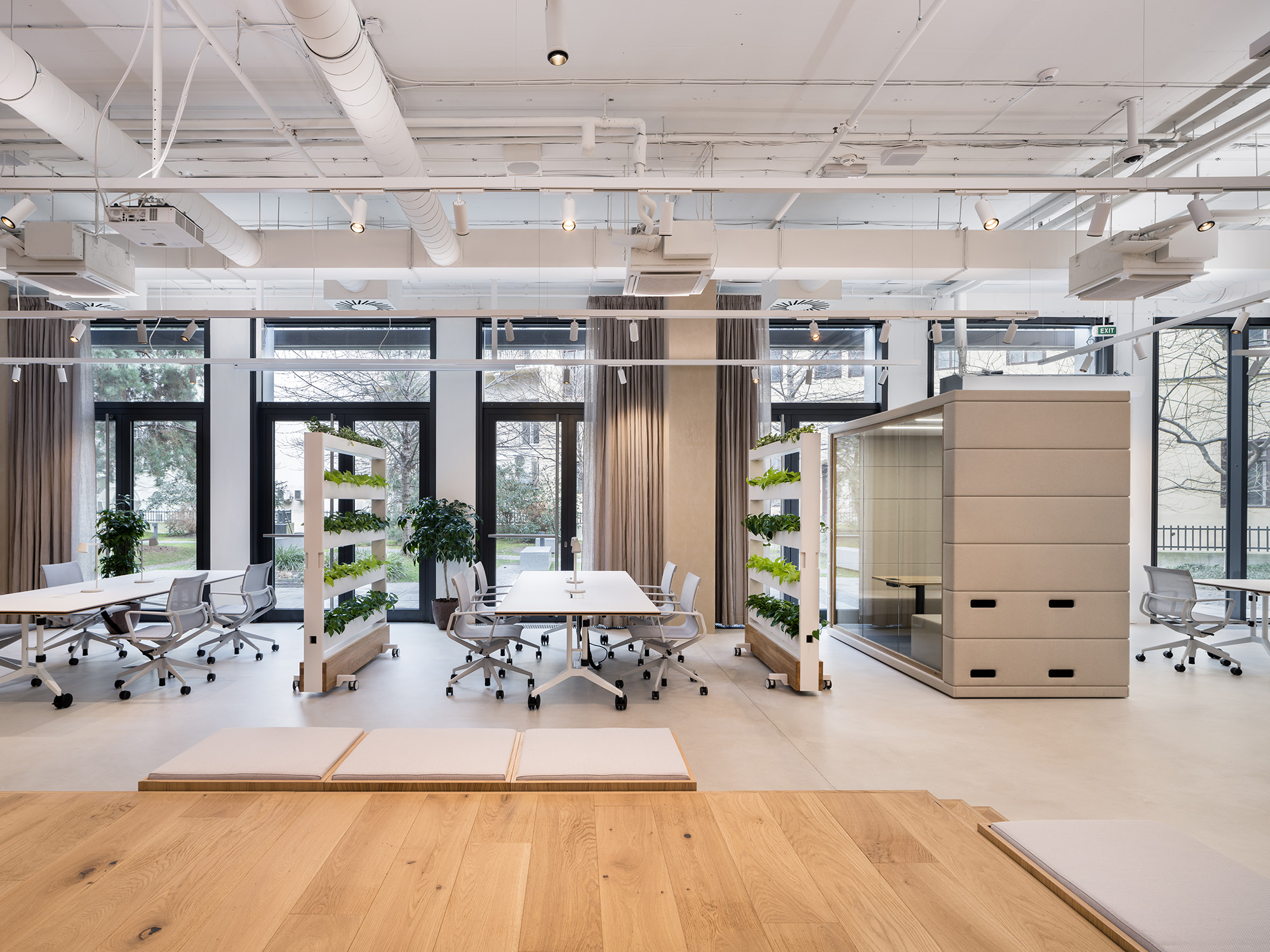 Deliver
The varied selection of furniture in the interior underlines the vision of a sustainable environment and creates a pleasant informal atmosphere. There is, for example, the Chubby Chair by Dutch designer Dirk van der Kooij, printed from recycled crumbs from old refrigerators. Another piece made from recycled plastic is the Tip Ton chair by Vitra, which we also placed in the Trask office interior project. Czech furniture has its representants here – chairs and tables from TON and the Cocon chair from Master&Master.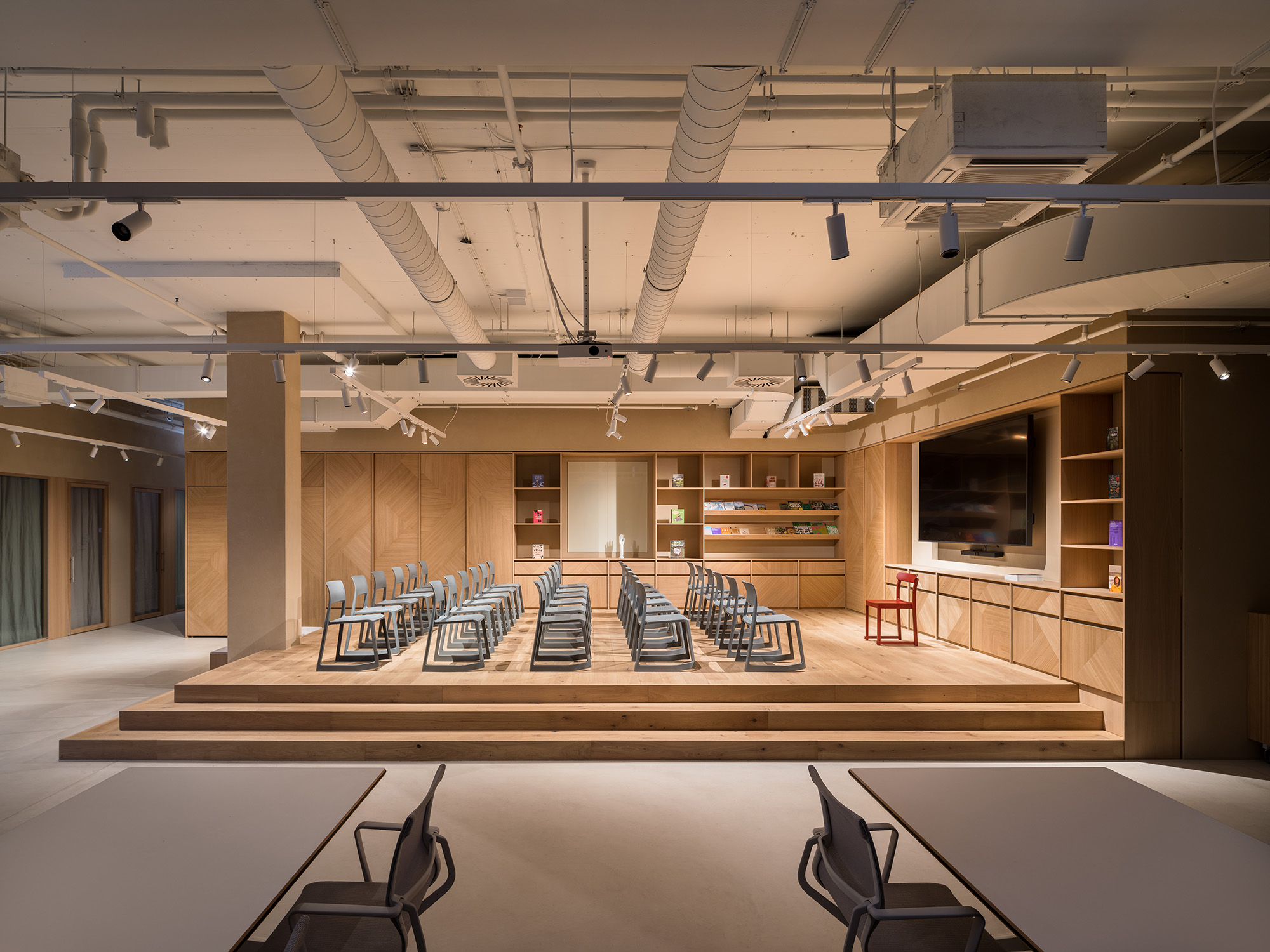 The sustainable interior of the Green Table serves as a showcase of Veolia's innovative technologies for space lighting, water purification and circulation for operational purposes or air recovery. A unique hydroponic system from Czech startup GreenTech supplies the kitchen with the highest quality herbs and salads grown right in the restaurant space. A striking element in the interior is the dense greenery in atypical containers representing the shape of meanders in the Czech landscape. In the coworking space, there are dancing walls, which are planted with climbing plants. Dancng walls represent a variable mobile element to screen off different parts of the space. Jungle Interiors was responsible for the realisation.
Project information
Client

Veolia

Year

2022

Location

Prague, Czech Republic


Size

635 m²

Photos by

Studio Flusser

Authors

Martin Stára
Eva Schilhart Faberová

Co-authors

Anna Bařinová
Petra Malovaná