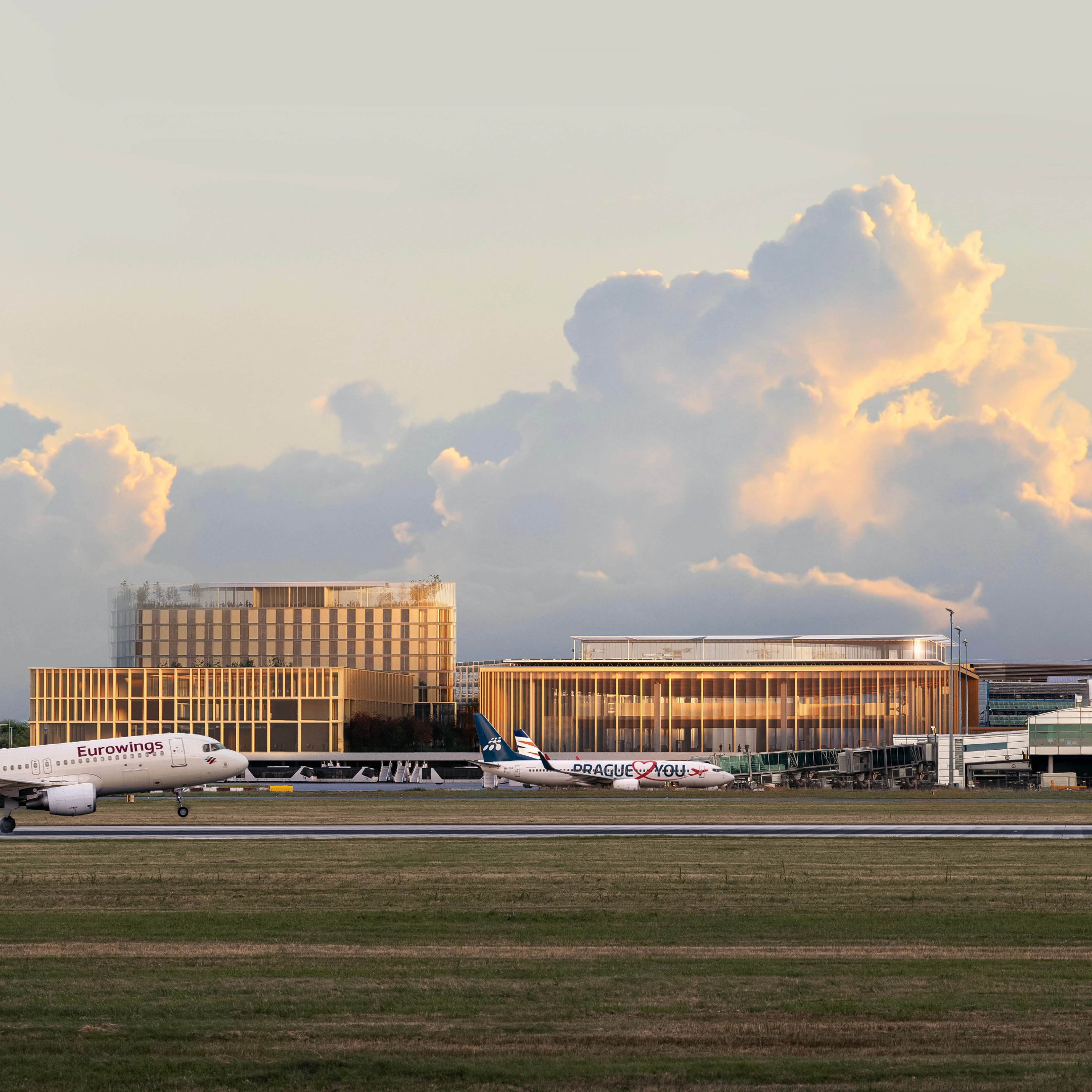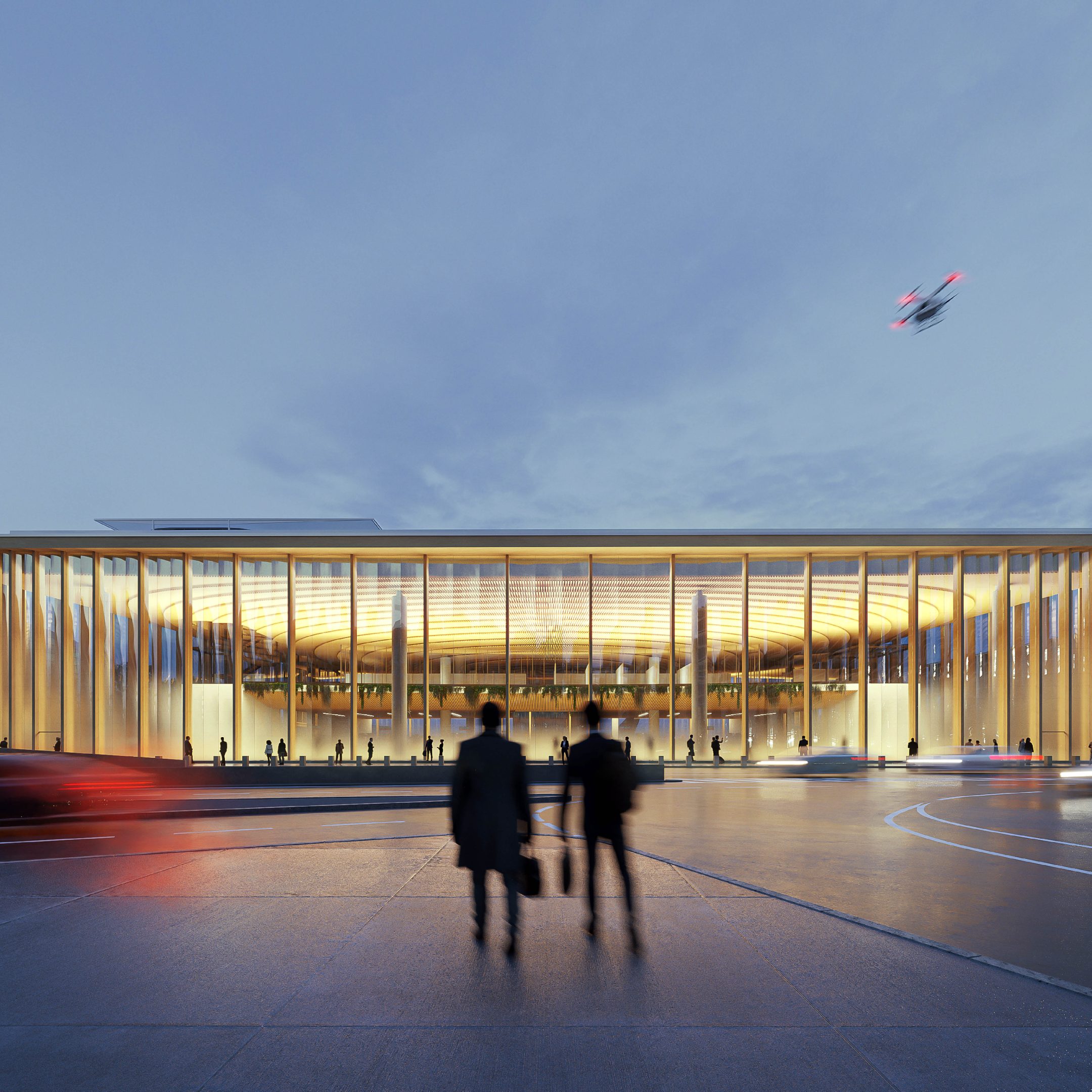 Discover
We are expanding Václav Havel Airport into a place that strives to offer an experience. Its morphology is simple, clear and pleasant. We are creating an airport environment with a unique identity. Spaces that people love to inhabit, thanks to the integration of natural light and views of the landscape that accompany passengers throughout their journey. As part of the design, we have carefully considered the impact on the surrounding environment. We worked with environmental and sustainability experts to ensure that our new buildings not only serve the airport, but also fit harmoniously into the wider urban area.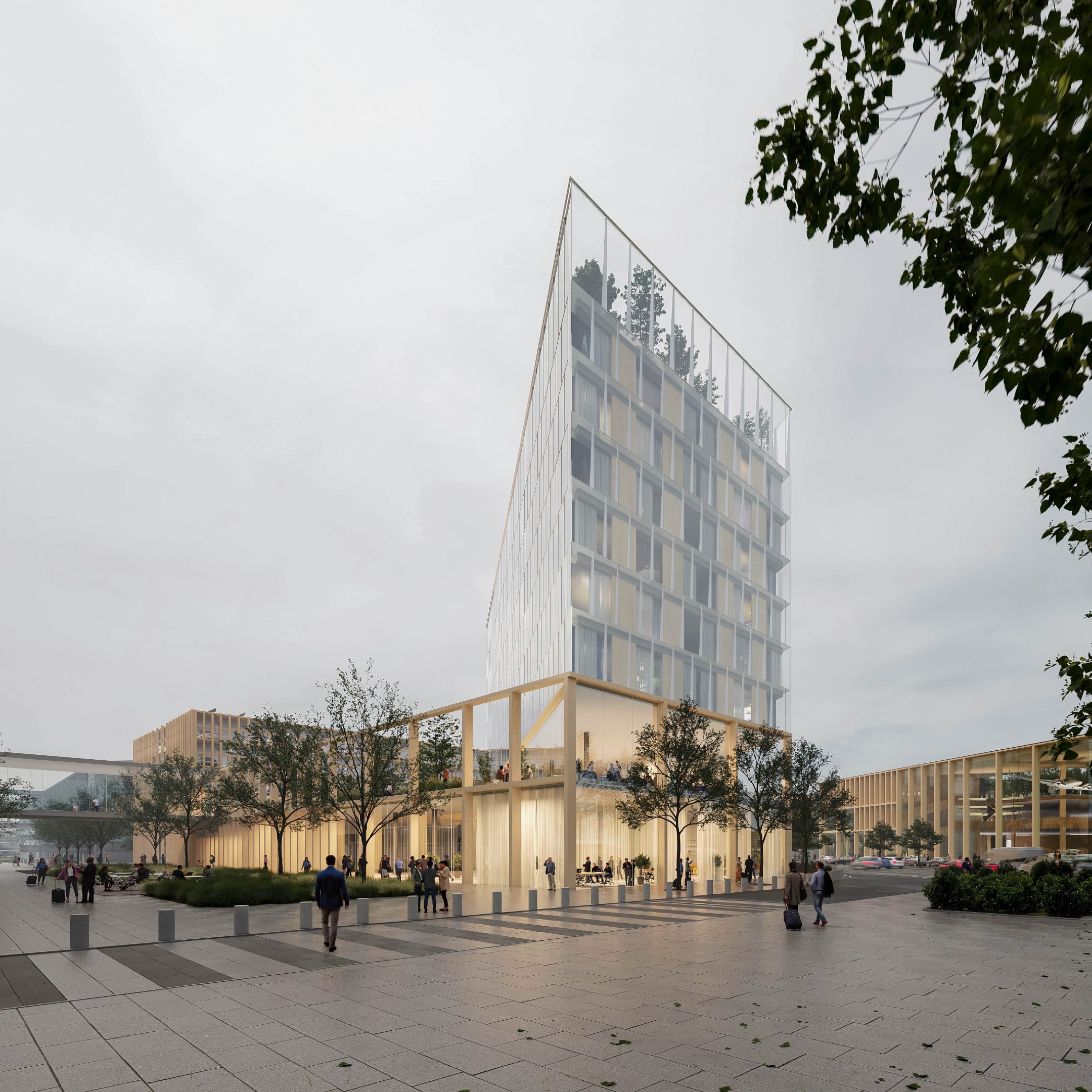 Koncept
Each of the buildings performs specific functions and are divided into a new check-in hall connected to the existing Terminal 1 of Václav Havel Airport, a model kit building, which is designed to be transformed into an office building or hotel or aviation museum in the future, and a multifunctional building, which houses a hotel, a convention centre and a parking house. Several scenarios of use for the model area are indicated in the brief: museum, hotel, offices. Our proposal is based on a phasing strategy, where only part of the platform is built in the first phase, covering the departure and arrival areas for VIPs. This allows the COB station to be retained while only minor road surface, checkpoint and landscaping improvements are made during this phase.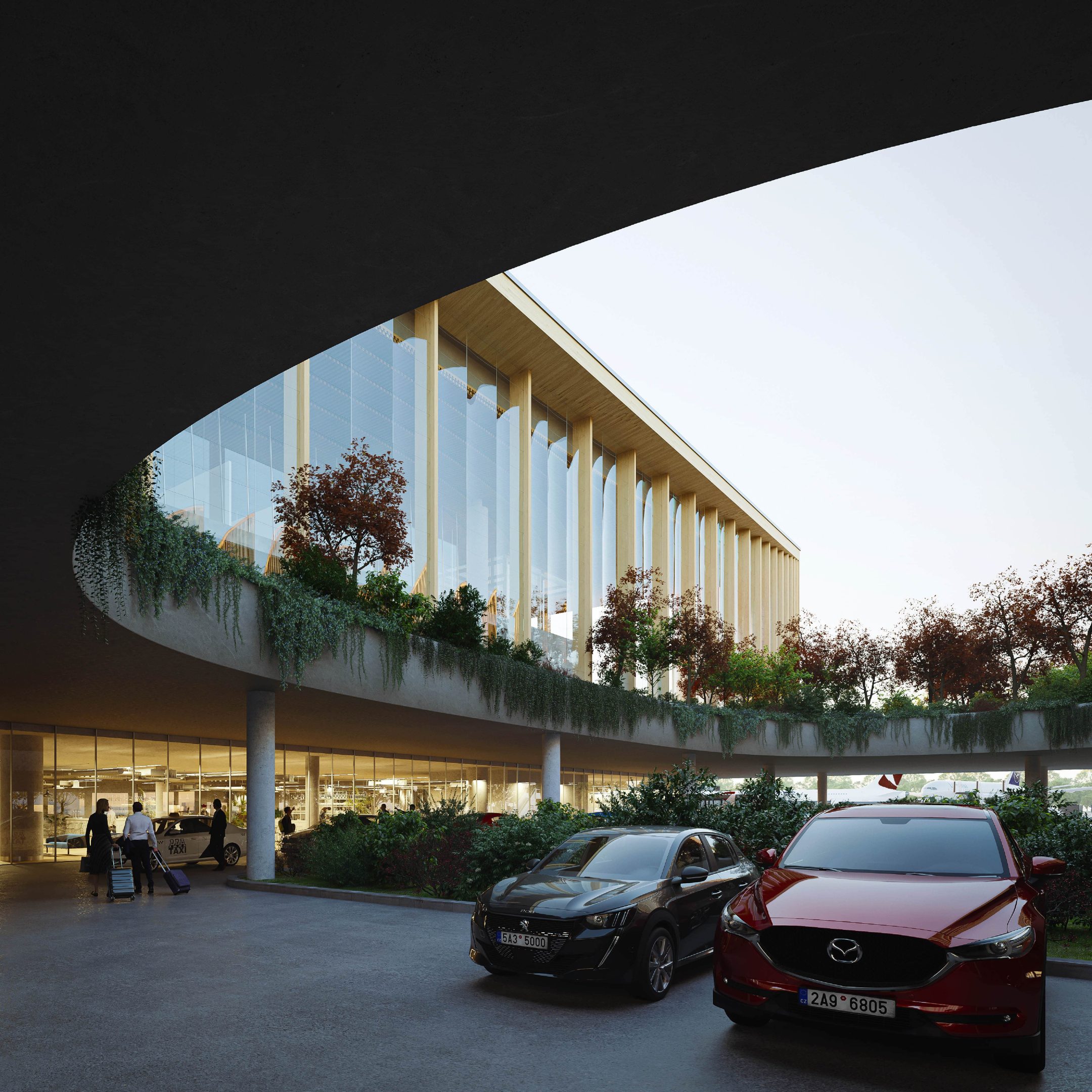 On the land designated for the multifunctional building at Václav Havel Airport, we designed a complex of buildings that respond to their surroundings and define their surroundings with their volumetric design. The buildings are divided into a hotel with a conference hall and a parking house. The convention centre is located at ground level and its lobby is open and connected to the airport pedestrian plaza. The convention hall, which has a capacity of up to 1,000 people, is strategically recessed 3 metres underground, allowing sufficient headroom and meeting the needs for a variety of events. The hotel is located above the Václav Havel Airport Congress Centre. The hotel offers 180 rooms located on 6 floors.
Project information
Client

Prague Airport

Year

2023

Location

Prague 6, Czech Republic

Size

64 600 m²

Visualisations

Monolot, Perspektiv

Authors

Perspektiv & Nordic Office of Architecture