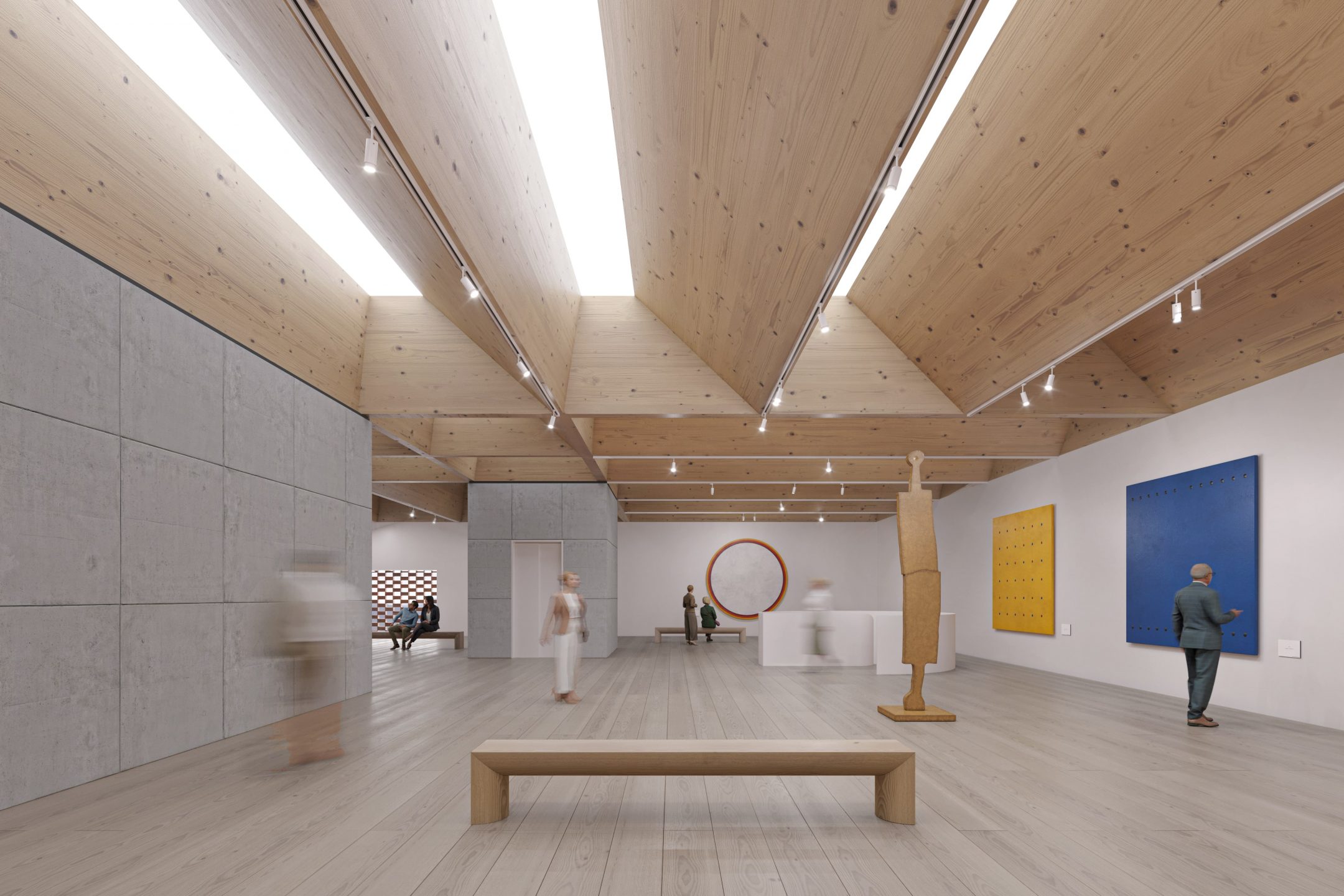 Discover
Finland's third-largest city, Tampere famous for its rich industrial history, is where we are designing the new Sara Hildén Art Museum. The new plot is located in the area of ​​the former brownfield of the Finlayson factory. Our proposal, therefore, reflects the historical context and the relationship with the surrounding buildings but represents a building of national dimension in a contemporary and modern interpretation.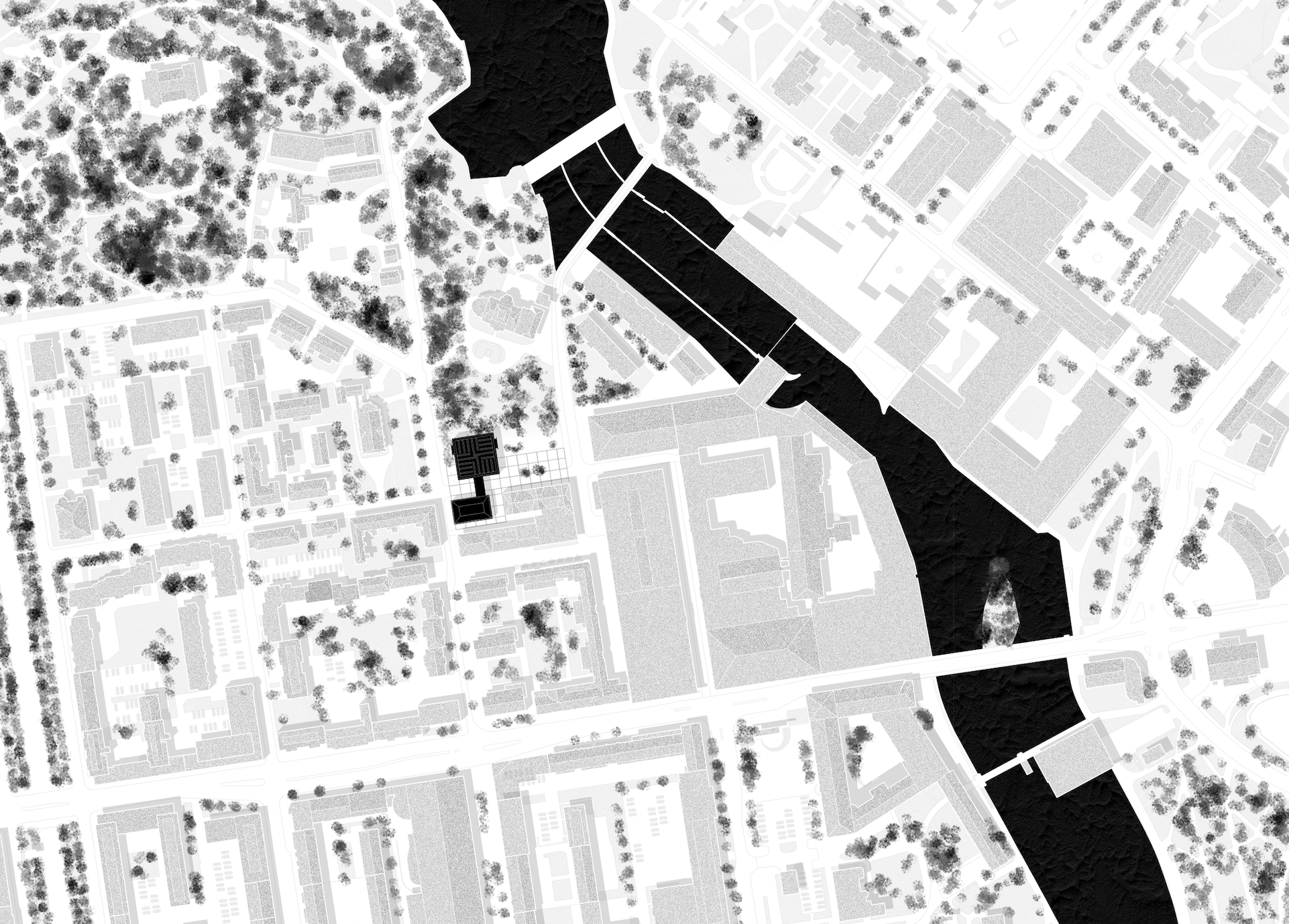 Design
Simplicity, amenity, and respect for the surrounding buildings. In this spirit the new Sara Hildén Art Museum is created, which formulate a noticeable landmark with its design, yet still reflects the scale of the city of Tampere and the urban values of the Finlayson area. Thanks to its location on the edge of the park, the new building creates a notional entrance gate to the expanded community space and gives rise to a new square in front of the building of headquarters. The design was created with respect for the current nature of the city and in an effort to strengthen the vibrant urban space.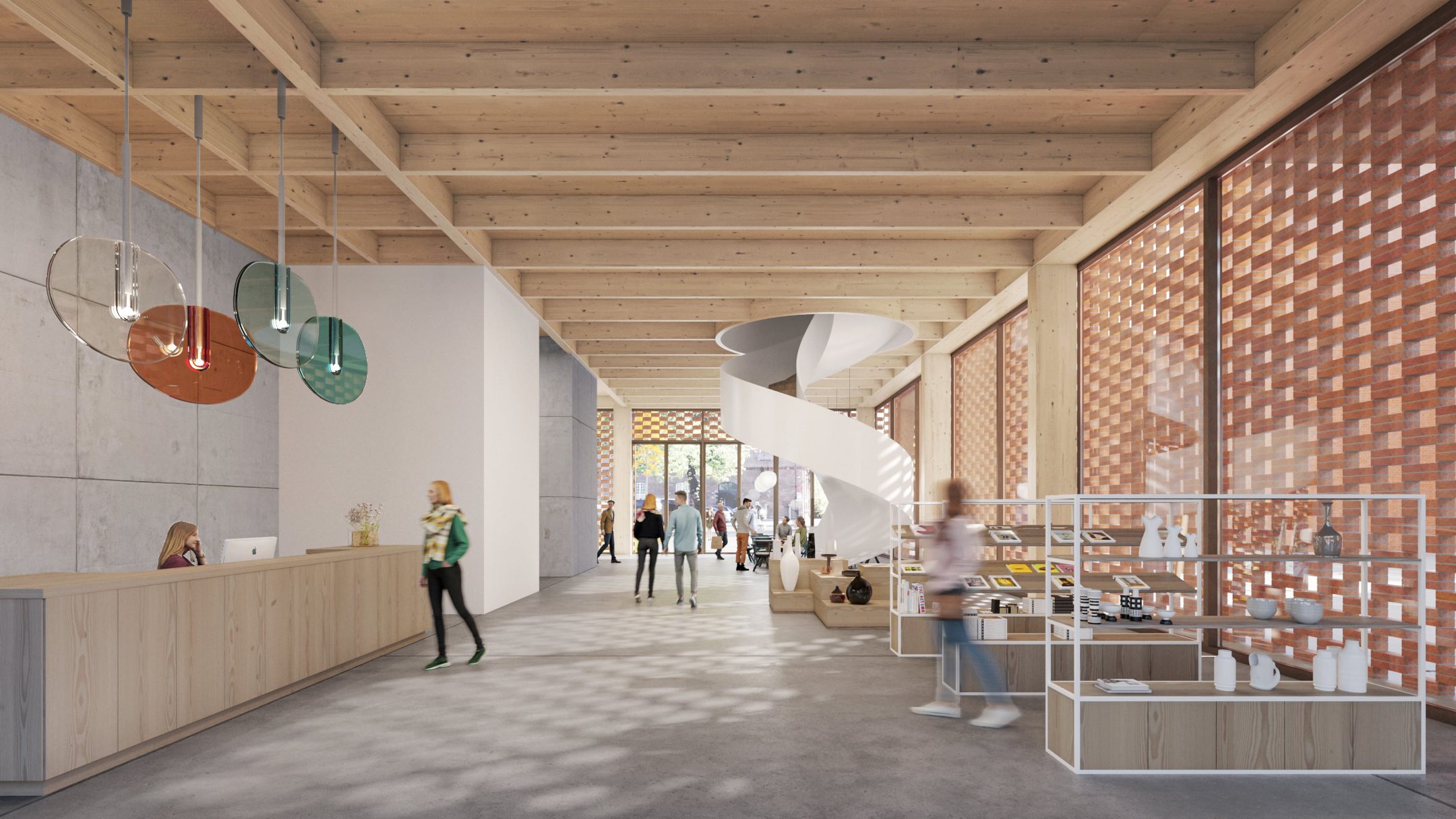 HISTORICAL CONTEXT
The new proposed gallery building is a part of the historic semi-open complex of Finlayson, so it is vital to include it and work with it as part of a larger complex. Therefore, the new building is situated on the western edge and thus consolidating and closing the whole complex. By doing so, a new entrance gate will form, complementing the original historic entrance to the complex and clarifying the movement throughout the area.
URBANISM
The site location is on the border of Wilhelm von Nottebeck's historic park and a traditional block of flats. The new gallery is placed on the western boundary along Kuninkaankatu Street.By placing the house on the edge of the site, a new public square-park is being formed, thus creating a foyer in front of the headquarters building and at the same time leaving room for visual contact between the headquarters building and Finlayson Palace.
STRUCTURE AND MATERIALS
The gallery is  divided into two units, which are connected by a footbridge. The footbridge symbolises the entrance gate to the Finlayson factory complex.  The ground floor is kept as permeable as possible to integrate with the public space. Upper floors, on the other hand, are a closed mass, which is lightened only by a large semi-transparent window-opening. It can also work as a digital display/projection.
Echo
" An architecturally high-quality entry that has been studied in detail. The sturdy brick architecture binds the new art museum building solidly to its place. The heavy shape of the building has been skilfully arranged by using fenestration and different types of masonry."
Project information
Client

Sara Hildén Art Museum

Year

2021

Location

Tampere, Finland

Size

4 400 m²

Visualisations

Monolot

Authors

Ján Antal
Martin Stára
Jakub Herza
Silvia Snopková