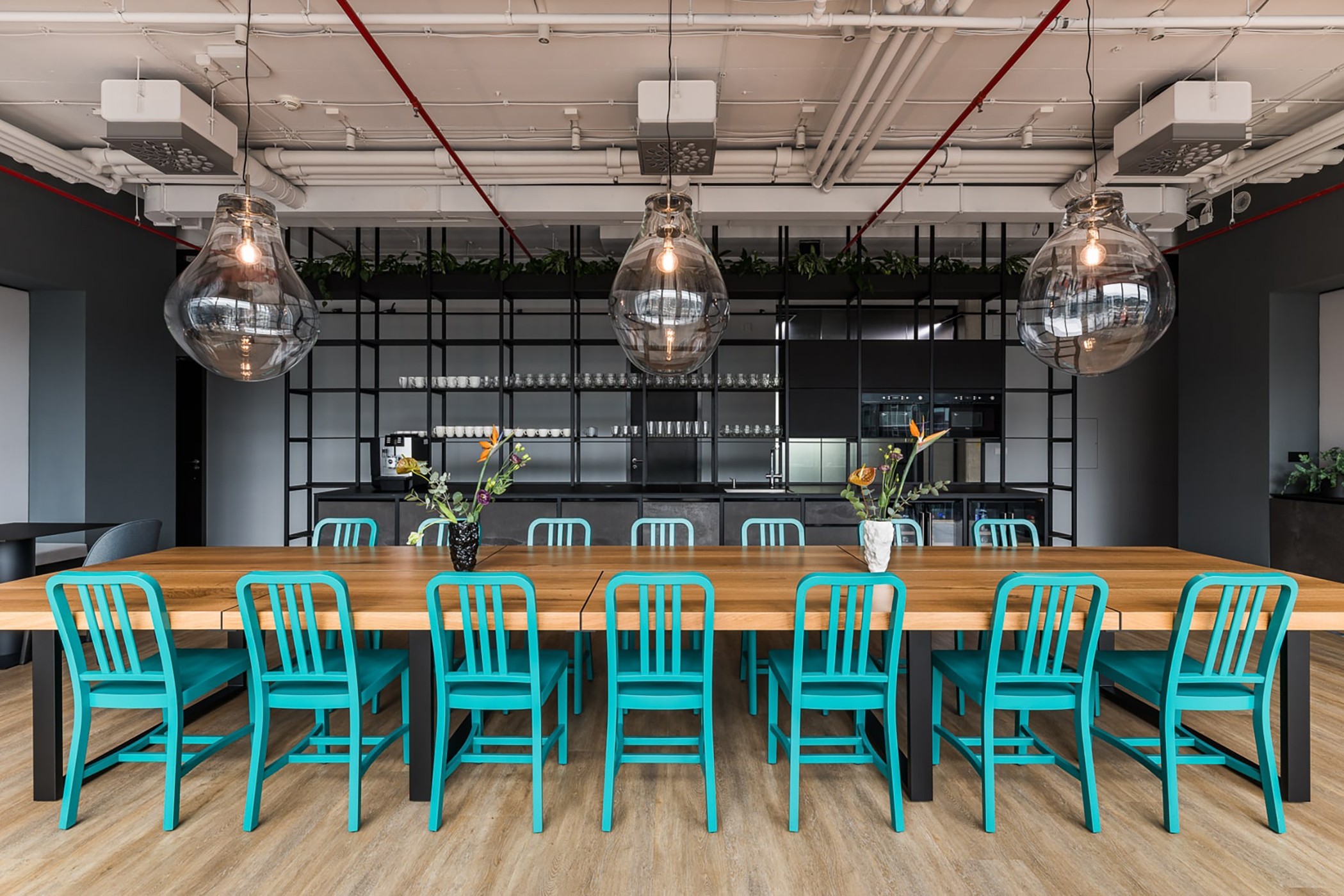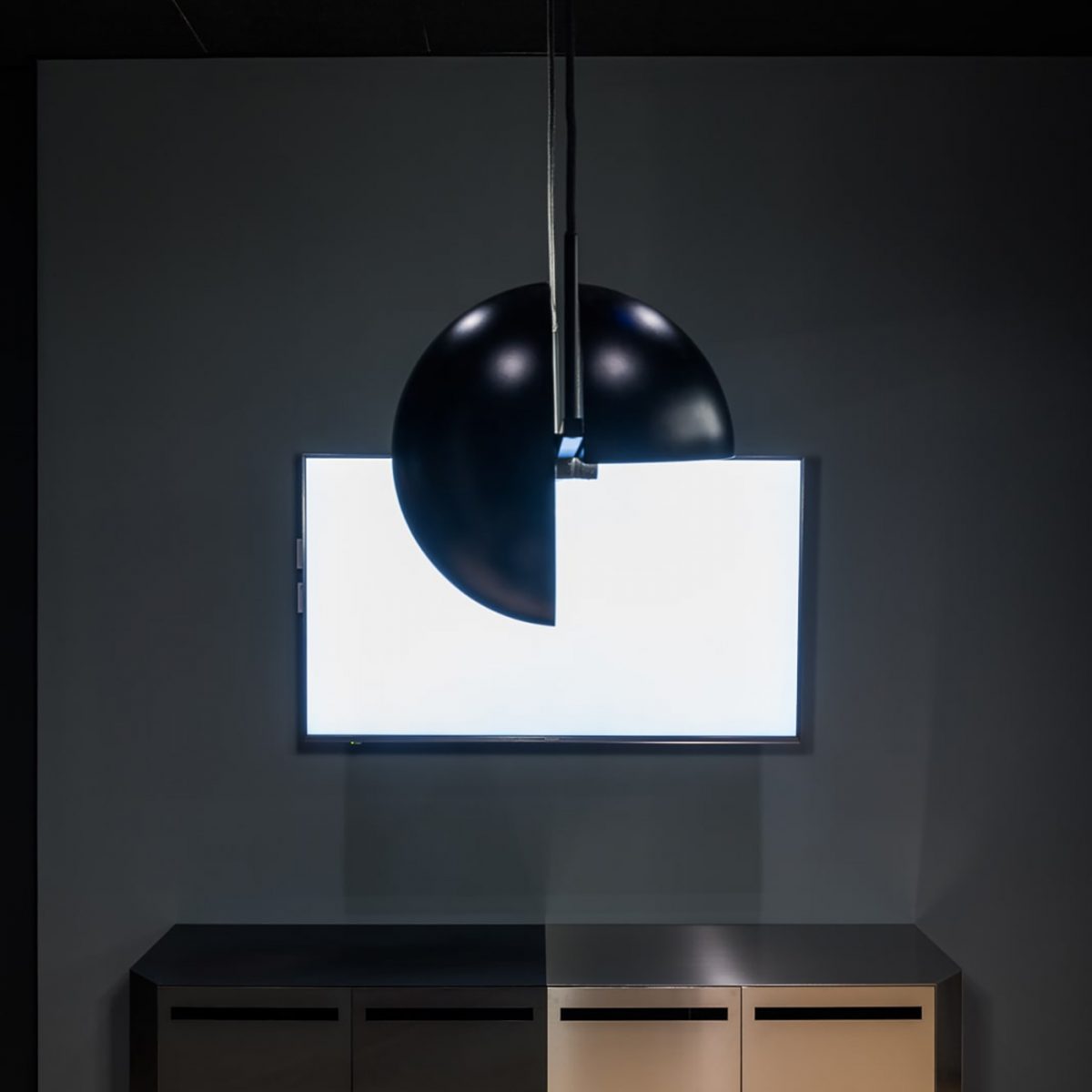 Discover
We connect the world of data representing sterile data storage with the human environment, where you like spending time with your colleagues after work. We designed the offices with a concept based on the contrast between technology and man, similarly to the ESET android. The layout stems from rational spatial arrangement in close relation to its surroundings. The concept is highlighted in the interior where the palette of used materials combines industrial and hand-made elements. The offices bear the legacy of server rooms – emphasis was placed on trouble-free, stable operation with no outside influences or noises.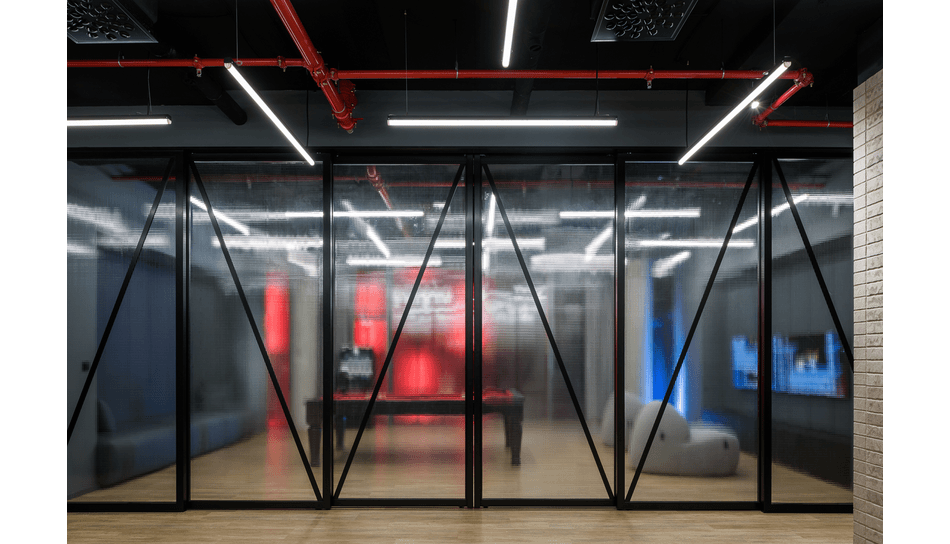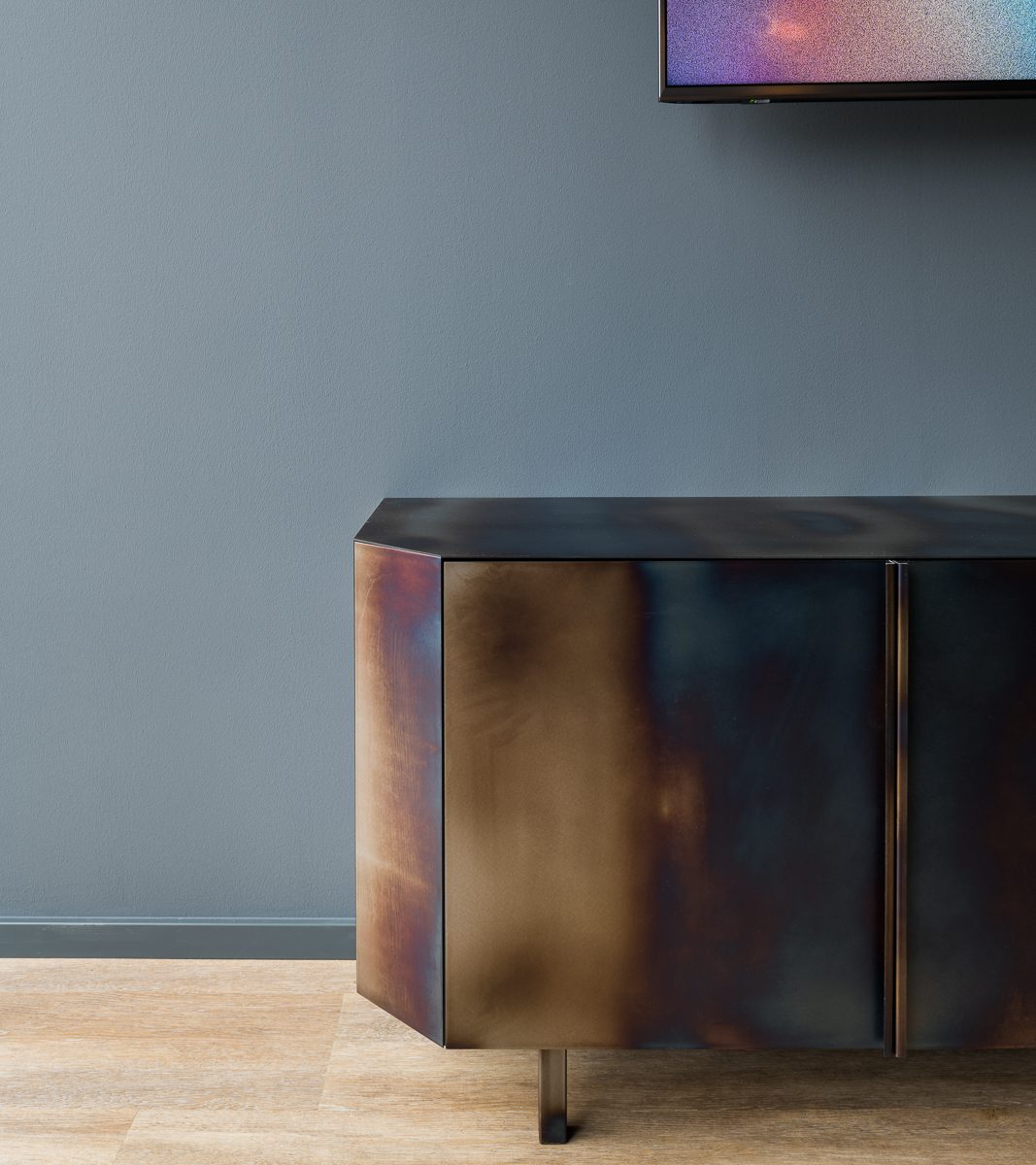 Design
The encounter with the historically first virus, Vienna, started the journey behind the foundation of ESET, whose founders were the first to detect the virus. This idea eventually became the focal concept for the entire space and, in particular, the meeting rooms- Vienna, One Half, Black Energy and Stuxnet. The element that connects all the meeting rooms are atypical metal cabinets. Each cabinet symbolizes the visual form of the mentioned malicious codes. We played with tempering the metal – some cabinets are annealed, some have burnt-in motifs or backlights.
Deliver
We have decided to play a game of solitary blocks in the space. This means that the offices don't appear uniform and closed they exhibit rhythm and clarity. The corners are open, as we didn't want to turn the space into a closed monolith. The brick blocks accentuate the rawness of the materials, highlighted by the use of glass and metal. The game room is the social center of the Brno office. We drew inspiration from the Moravian national archive building itself and its distinctive facade. Although we moved most of the offices to places with higher lighting comfort, the game room is as if it was made for this very purpose. In the evening, the lights from the archive give the room a proper clubhouse feel.
We would like to thank designers Llev, Bomma, Mira Podmanická & Markéta Nováková, Rudy Rusňák and Deelive Design Store for lending us decorations for the photo shoot.
Project information
Client

ESET Research

Year

2019

Location

Brno, Czech Republic

Size

1 200 m²

Photos by

Nora & Jakub

Authors

Ján Antal
Martin Stára

Co-authors

Eva Schilhart Faberová
Barbora Babocká
Lukáš Jakóbek