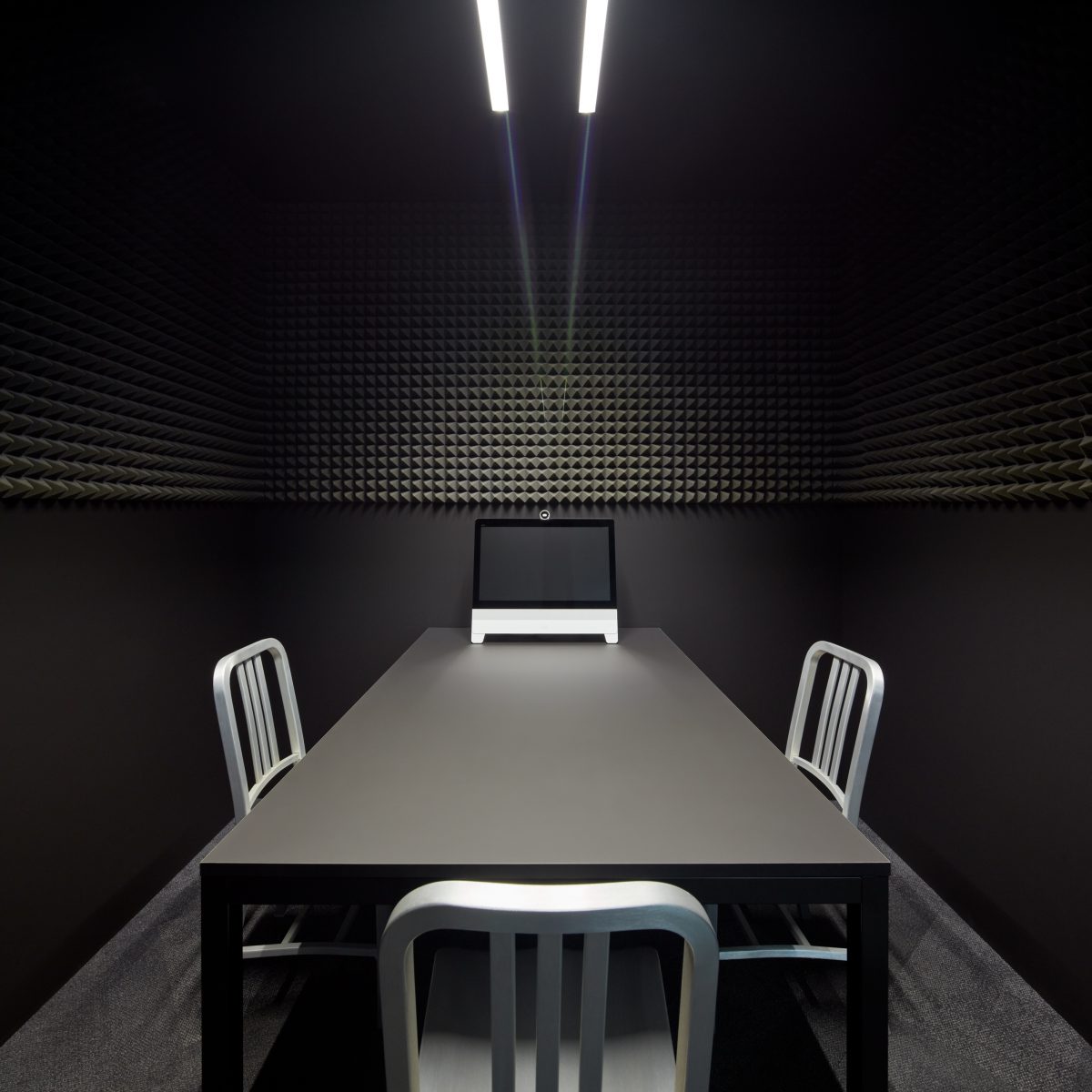 Discover
The building's organic shape allowed us to play out a galaxy of associations with the living and non-living universe. The idea of ​​the intersection of the micro and macro worlds is reflected in the project, inter alia, in the presence of organic shapes and inorganic surfaces, the use of semi-transparent walls, and the choice of an almost extraterrestrial color palette.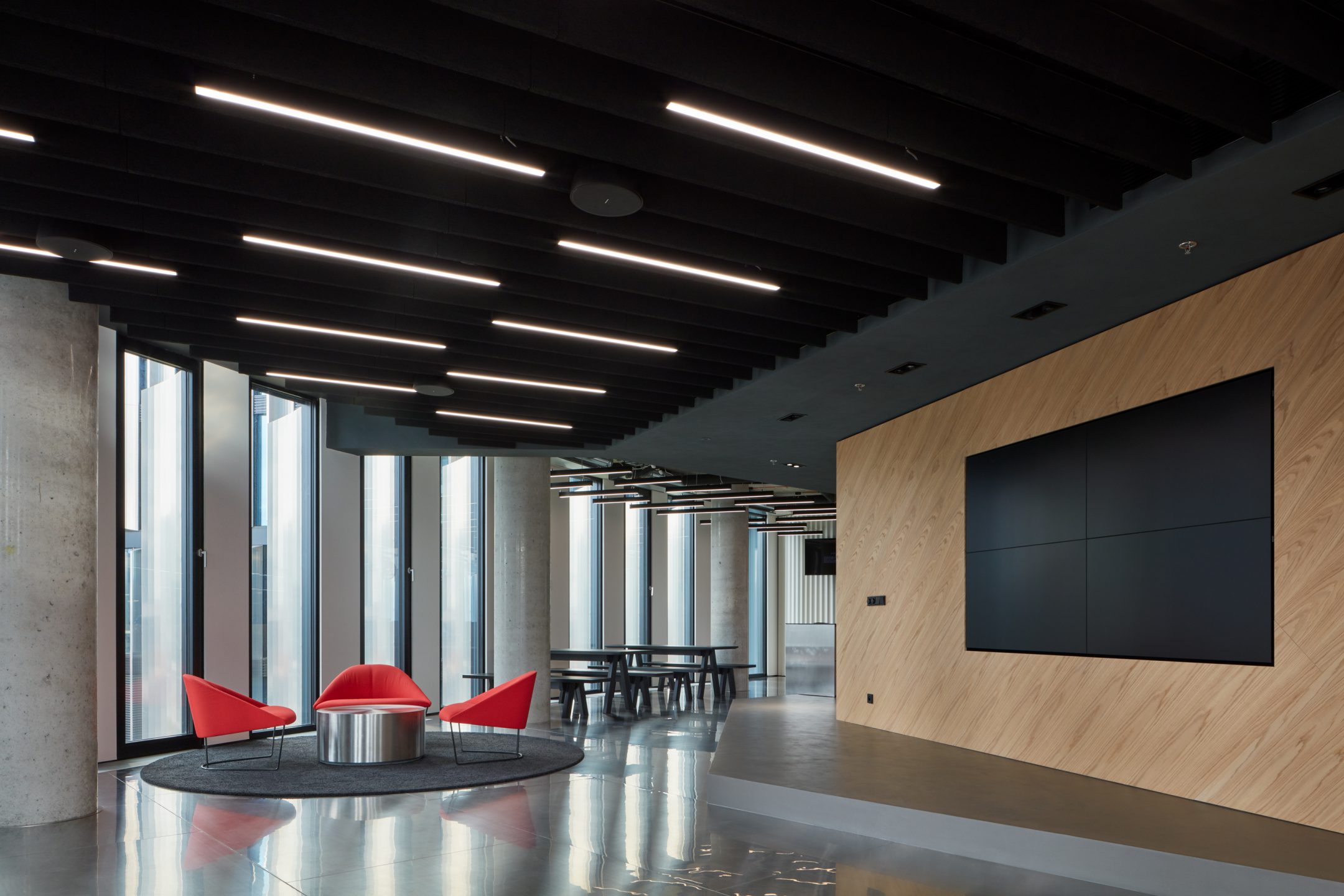 Design
EOH's offices are a cluster of cavities, chambers, partitions, and cells, a Petri dish of flowing space. We came up with the idea of connecting two opposite scales, microscopic and macroscopic. The first-class design places an uncompromising demand on functionality and high-quality material processing. Reflections, transparency, mirroring. Light and its properties excel in the main role. Noble materials give the impression of a luxury spaceship, and their mirrored surface makes premium interior accessories stand out, some of which resemble space objects and phenomena.
150 Employees
2 Floors
1 700 m2
Deliver
The EOH office project confidently looks beyond the everyday. We see an infinity of opportunities and visions in the space. It leaves plenty of room for imagination and creativity. We managed to realize a work that bears more meanings and goes beyond the profane typological category called "office". It's a direct challenge to geeks of the whole galaxy. The premise won the prestigious German Design Award 2020.
Project information
Client

Absa Group Limited

Year

2019

Location

Praha, Czechia

Size

1 700 m²

Photos by

Boysplaynice

Authors

Ján Antal
Martin Stára
Eva Schilhart Faberová

Co-authors

Barbora S. Babocká
Ivana Mercellová