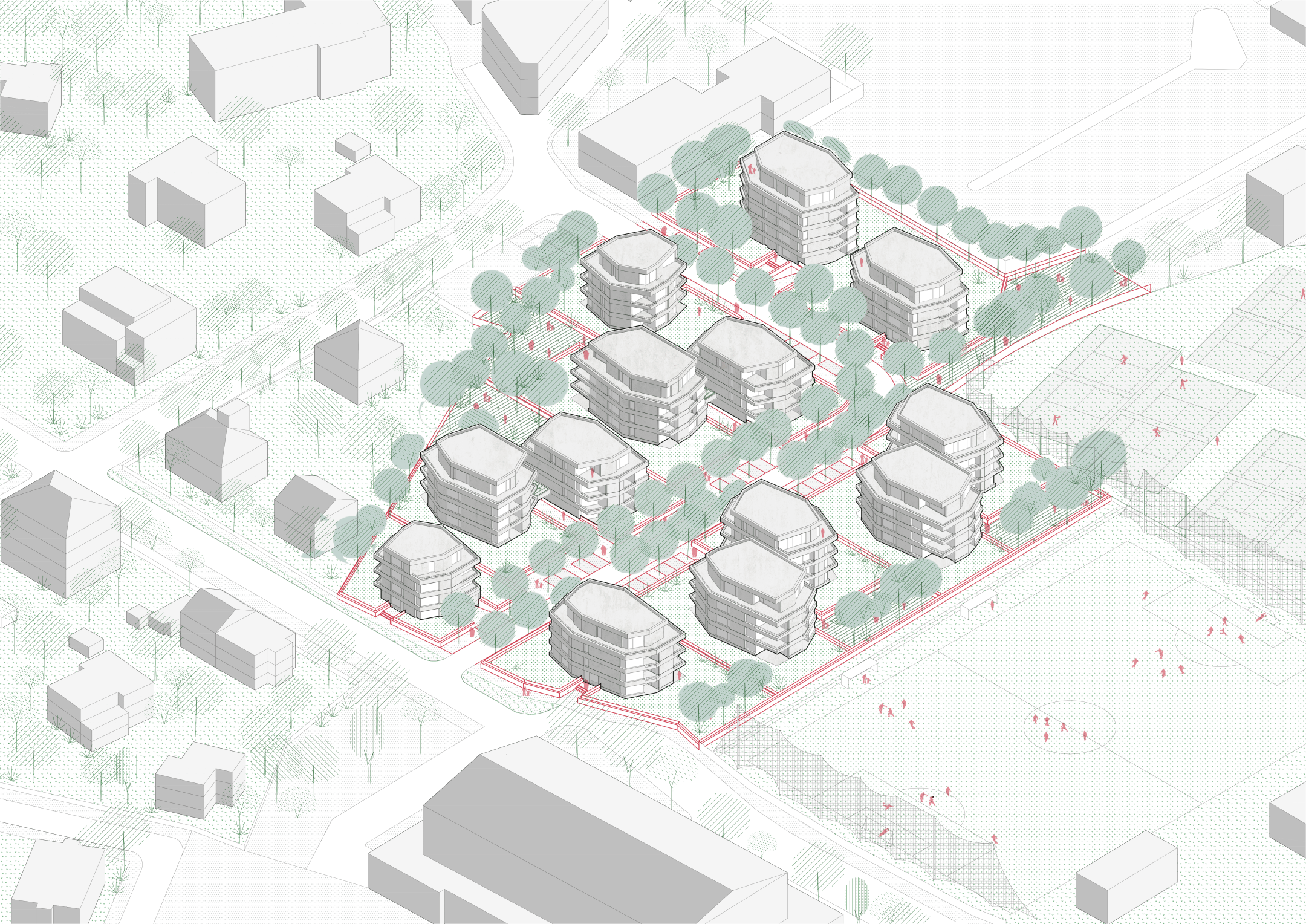 Discover
The new residential area near the center of Olomouc represents attractive housing interwoven with greenery. The area in question is located on the borderline between a residential area and the city civic amenities. The proposed typology responds to the surrounding scale and connects the proposal with a new central road. A total of 13 villa houses comprise a layout ranging from 1.5 kk to a 5 kk rooftop penthouse. The final number of apartments is 104 units. During the design process, we paid attention to the connection with the outdoor space, so each apartment has its balcony, terrace, or front garden. These are a typical features of the location, helping to achieve the intimacy of the ground floor apartments and at the same time serving as the pride of the owners. The open-plan form of the houses works with sufficient spacing between living rooms, thus maintaining a high degree of privacy.
Design
The cornerstone of the residential area is a pair of villa houses that are set back from each other, leaving open views and green spaces. Their layout also breaks up the density of the development. We consider private gardens, a children's playground, an outdoor fitness area, and a dignified entrance to the property to be added value to the housing quality of the housing. Therefore, the entire residence is complemented by a set of community gardens available to all residents. The massing, color, and materials relate to the site context. The color palette combines earthy shades with the bronze tones of the window frames and muted plaster with a subtle texture.
Stages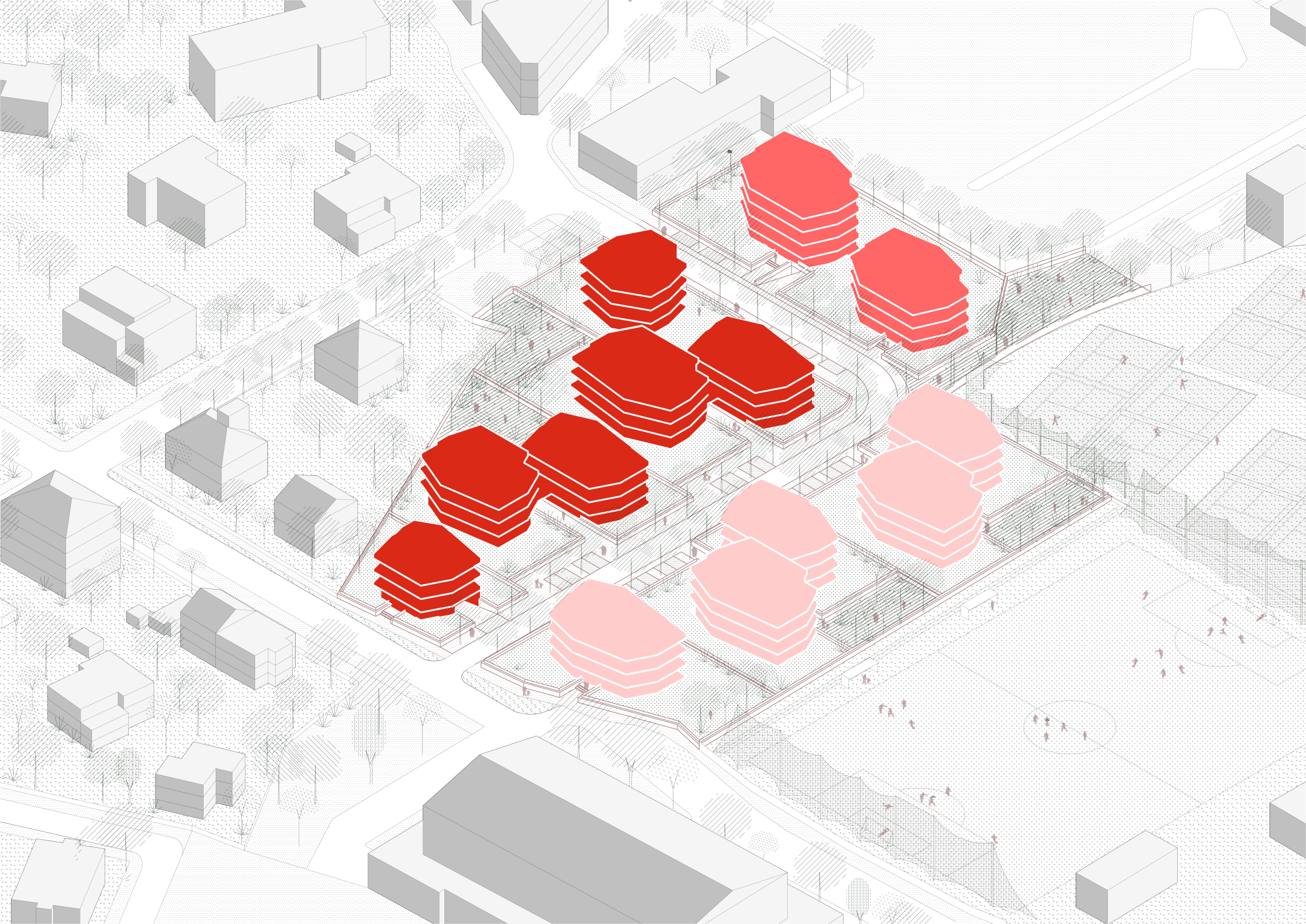 An integral part of the project is also the design of the adjacent surroundings, in which we create housing interwoven with vegetation. Generous green spaces and "maintenance-free" evergreen grasses and trees line the parking areas with paving, creating both an intimate setting and a noise barrier from the surrounding area.
The impact of the environment combined with the housing quality fundamentally determines residents' social ties and standard of living. We strive to foster neighborly relationships and community through attractive public spaces and the principles of sustainable architecture.
Project information
Client

Redstone Real Estate

Year

2021

Location

Olomouc, Czech Republic

Size

3 976 m² - 104 bytových jednotek

Visualisations

Monolot

Authors

Ján Antal
Martin Stára

Co-authors

Silvia Snopková
Sebastian Sticzay
Anna Dománková
Tatiana Hanzelová