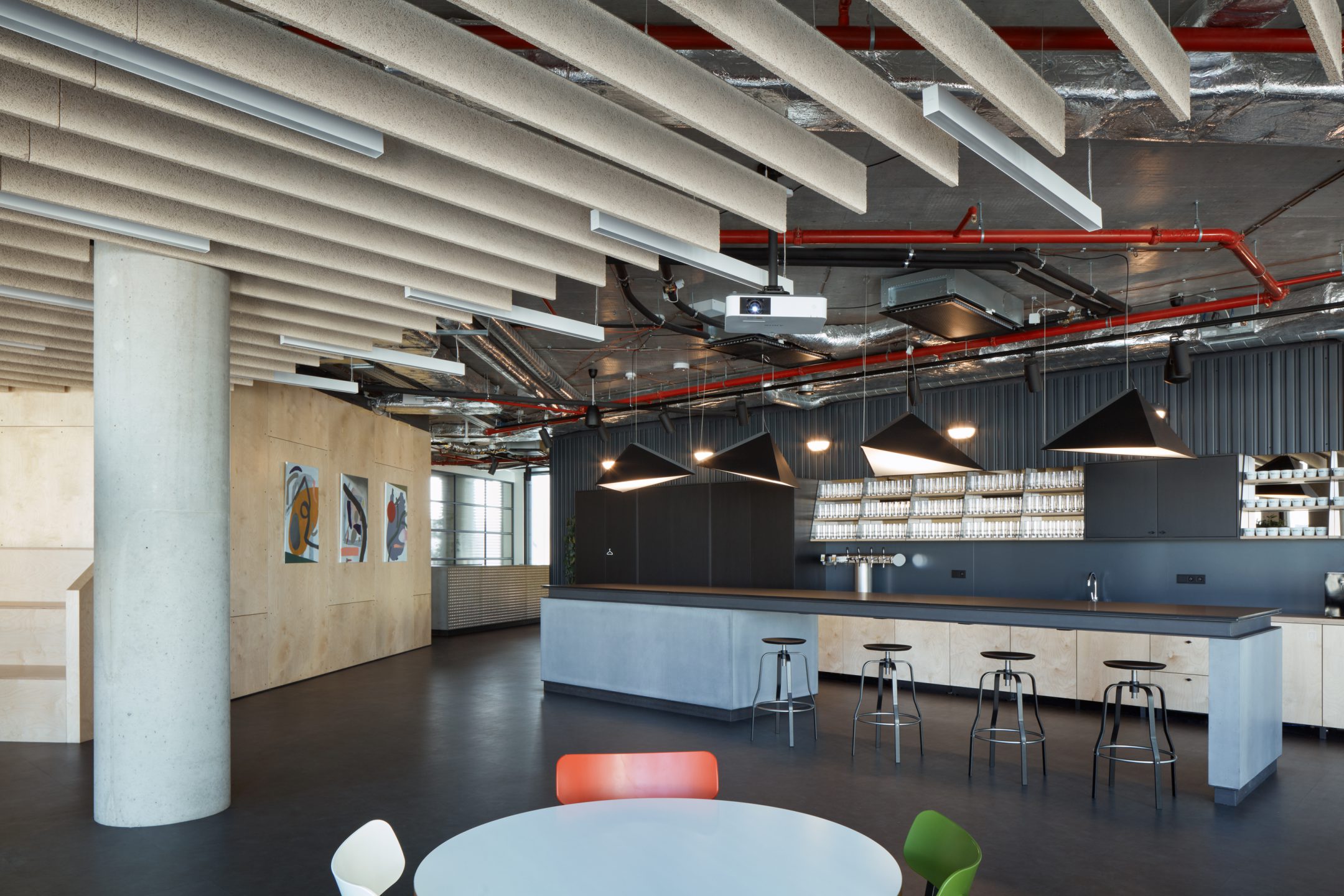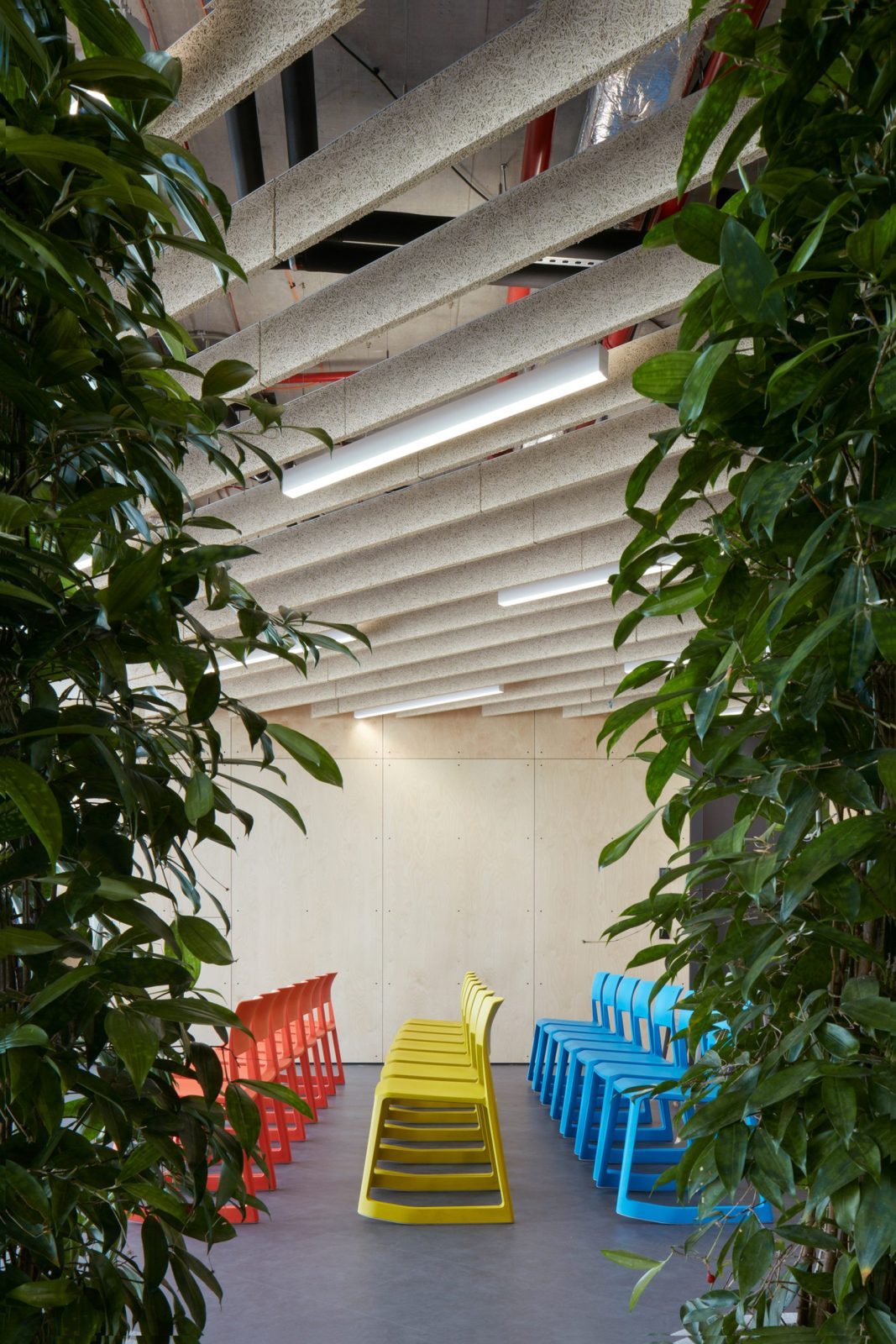 Discover
The space is dominated by raw and pure materials – birch plywood, large-format sheet metal, concrete, glass. The challenge for us was to maintain the quality of dividing structures made of gypsum plasterboard. It was difficult to explain to the workers that they could not draw and write on the surface of the partition. The interior of Trask represents the result of a rare symbiosis of design, courage and obsession with detail. Everything is admitted, nothing is a lie.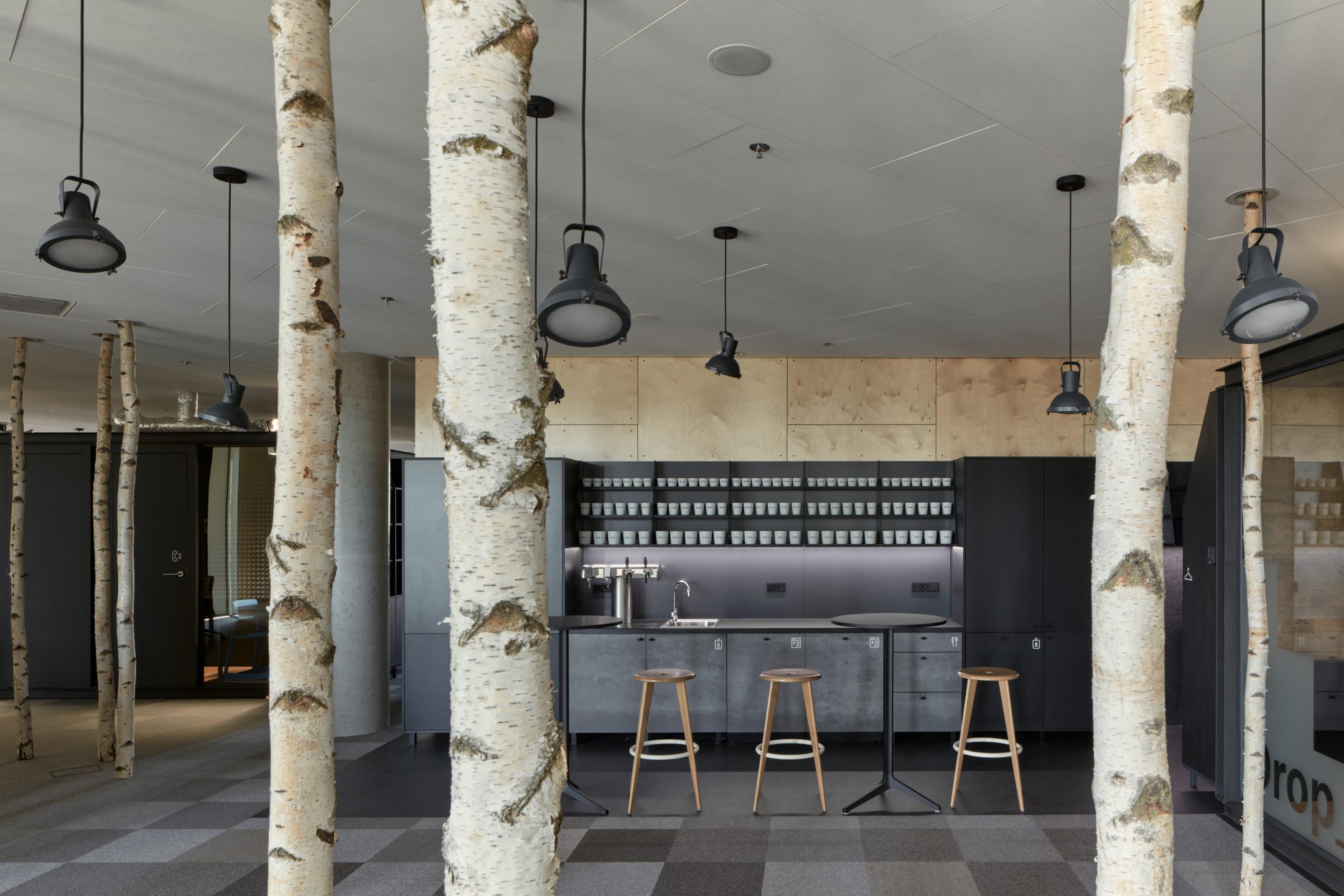 Design
The bays of the work desks yield to the organic shape of the building; they are separated from each other by boards for ideas. No one works in isolation. Classic walls are a thing of the past. Most of the meeting rooms are bordered on two sides by tall, custom-made cabinets and enclosed by wired glass panels in a black grille. Cabinet walls divide the space, hide the columns, serve as storage space – right where they are needed. But cooperation does not only take place behind the meeting room doors. Major decisions are often made in unlikely places. That's why there is a high table in a birch grove, a game room, and a gym.
Floorplan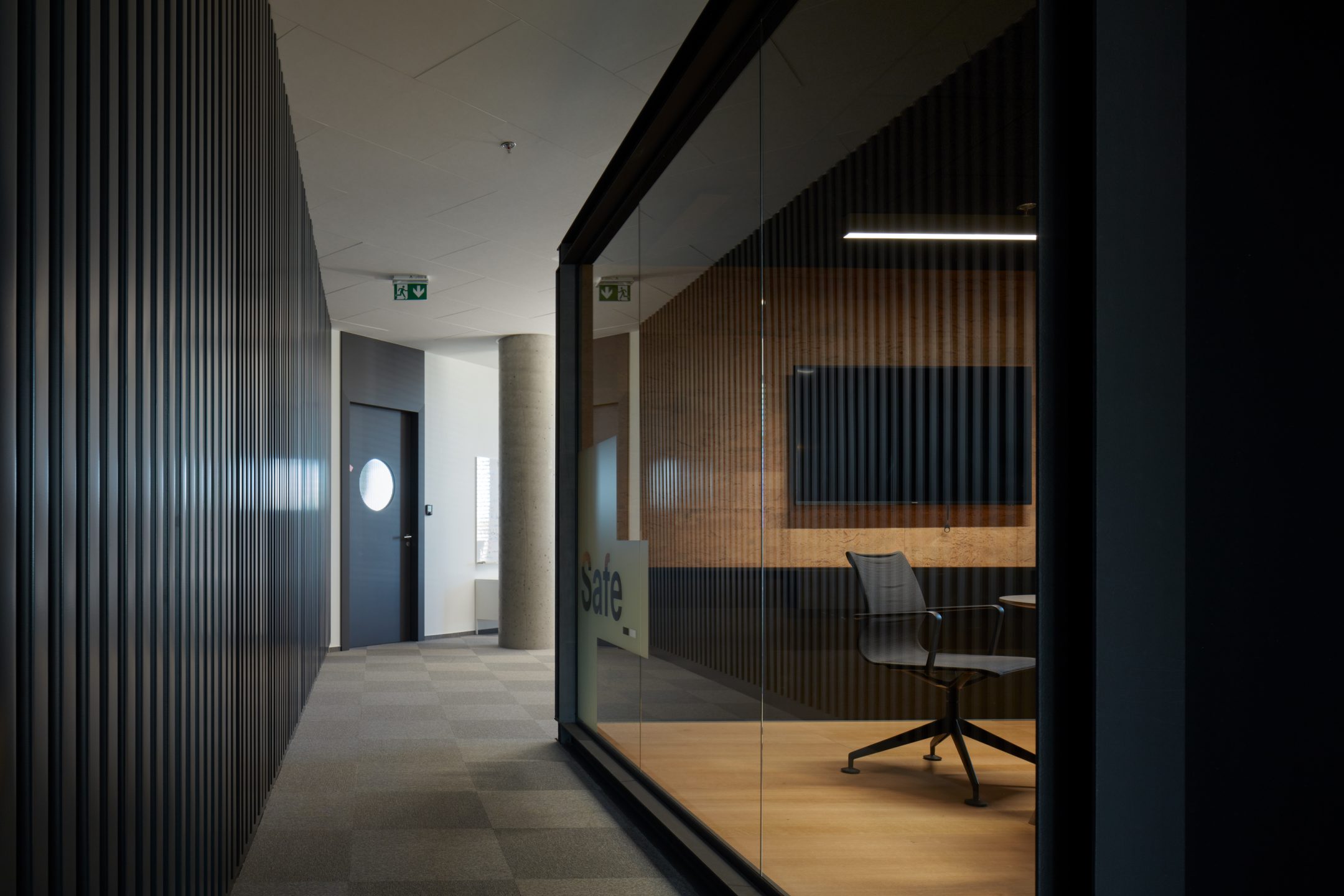 Deliver
The rich corporate culture of Trask had its word in many important decisions during the project. Nowhere, however, has the power of tradition and community been heard with such vigor as in discussions about space arrangement. In our opinion, the cornerstone of sustainability is quality. That's why we took due care of seemingly little things, such as the selection of flowers so that the overall result was maximally followed through. Trask Solutions offices won the Meeting Room of the Year award in the Smart Cooperation 2018 category.
Project information
Client

Trask Solution

Year

2019

Location

Prague, Czechia

Size

2 800 m²

Photos by

Boysplaynice

Authors

Ján Antal
Martin Stára

Co-authors

Vojtěch Hasalík
Jakub Neumann