Discover
The client manage an international company, who often travels and clearly enjoys his stay in boutique hotels. He wanted to experience the same atmosphere in his own home. An exotic veneer is replaced by perforated metal. Where you would be looking for a study, there is a DJ station. This apartment breaks conventions with its effervescence.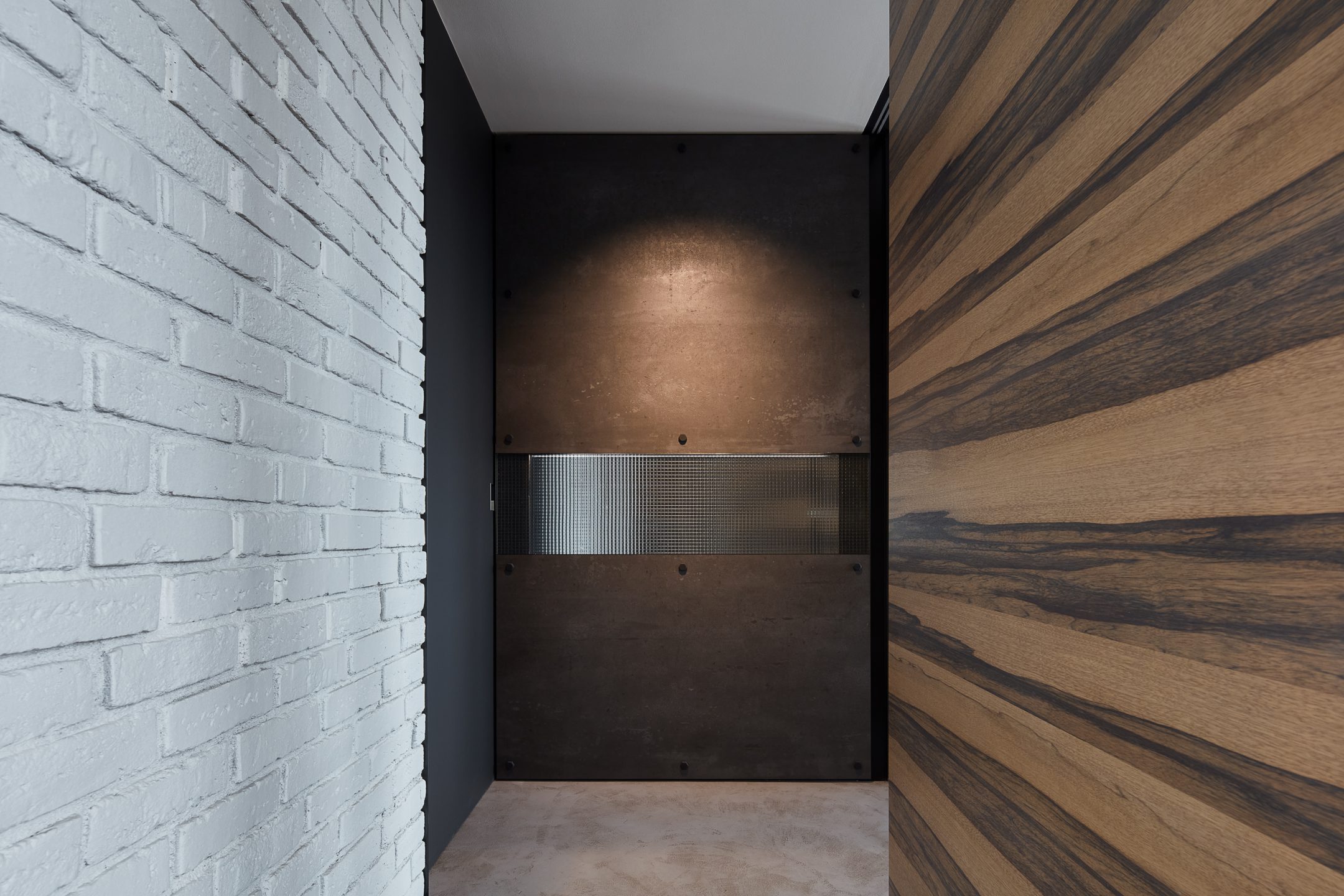 Design
The space initially lacked openness. Therefore, we decided to fundamentally change the original confusing layout and get rid of excessive partitions. The individual zones and purposes are seamlessly connected; the rooms are divided only by sliding glass doors. However, even these can be slid into built-in cabinets and can disappear completely. The connecting element in all parts of the apartment is industrial accessories and details. We worked with wired glass, metal, white painted masonry, and dark panels. At the request of the owner, we incorporated exotic wood into the space.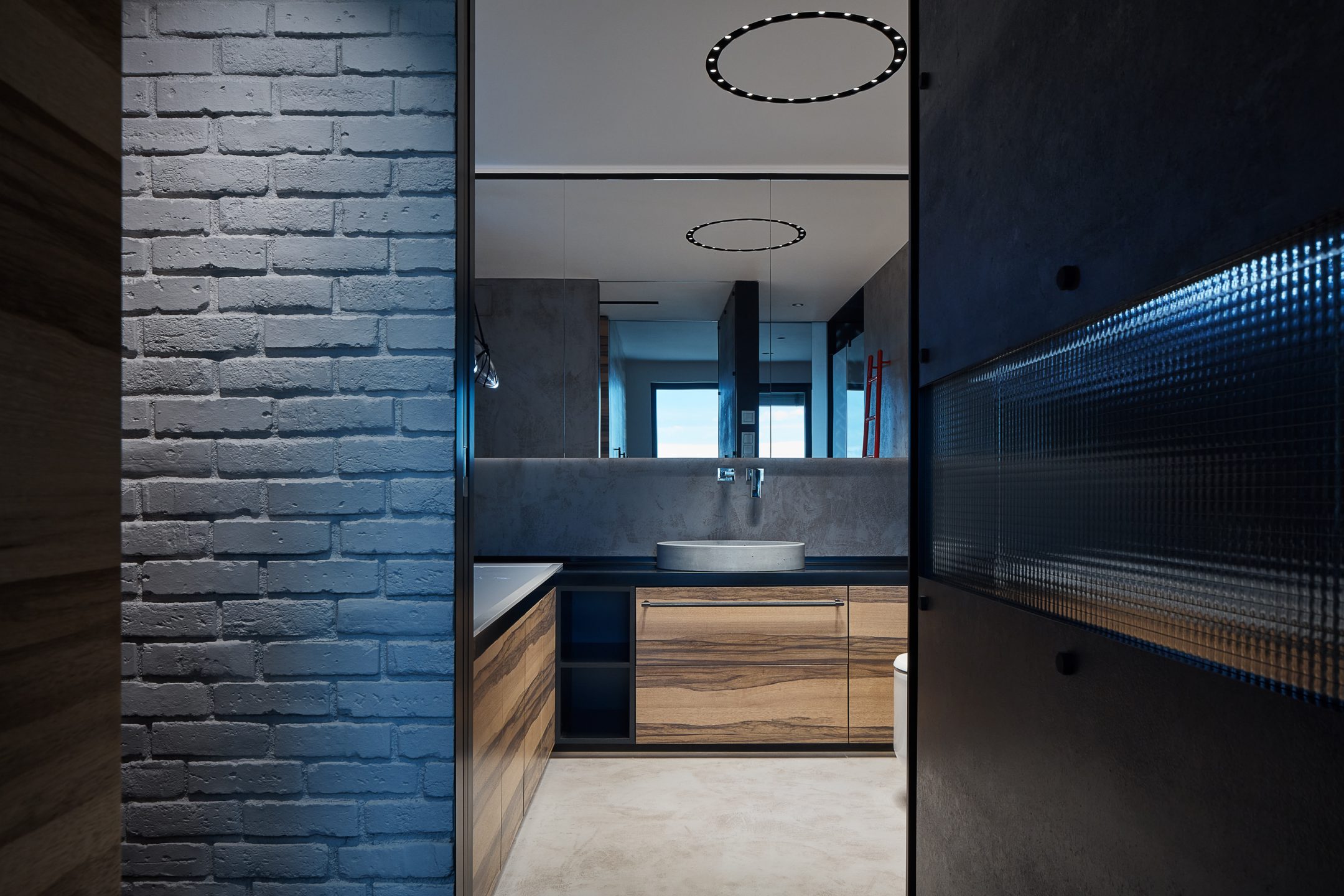 Deliver
We also interpreted the owner's passion, electronic music, by means of furniture. Extravagance is underlined by challenging Shibari luminaires from the Czech glass brand BOMMA or a table from the Diesel collection by Moroso. The cherry on the top is the study, or rather a DJ studio with a neon sign "I love techno". The owner makes no secret of the fact that his guests are surprised by the interior. However, after getting their feet under the table, they are always looking forward to coming again for a visit or party.
Echo
"I knew it would be a difficult implementation because I wanted a very atypical solution. The most added value was the work of architects who were able to find innovative solutions. I would not even think of changing the floor plan completely. "
Project information
Client

Private client

Year

2019

Location

Prague, Czechia

Size

118 m² / 4+kk

Photos by

Boysplaynice

Authors

Martin Stára

Co-authors

Veronika Krystová
Kateřina Sojková
Otakar Neumann