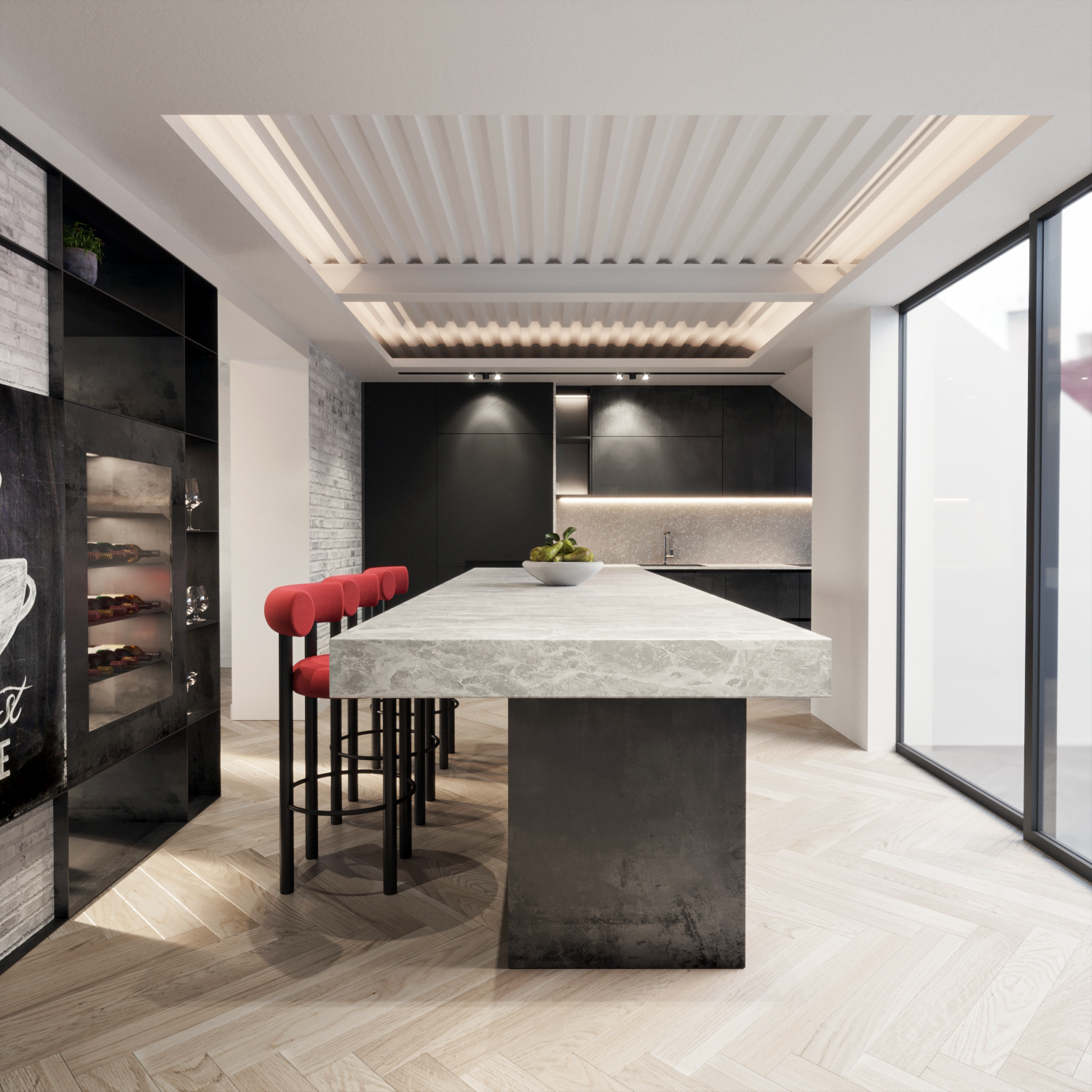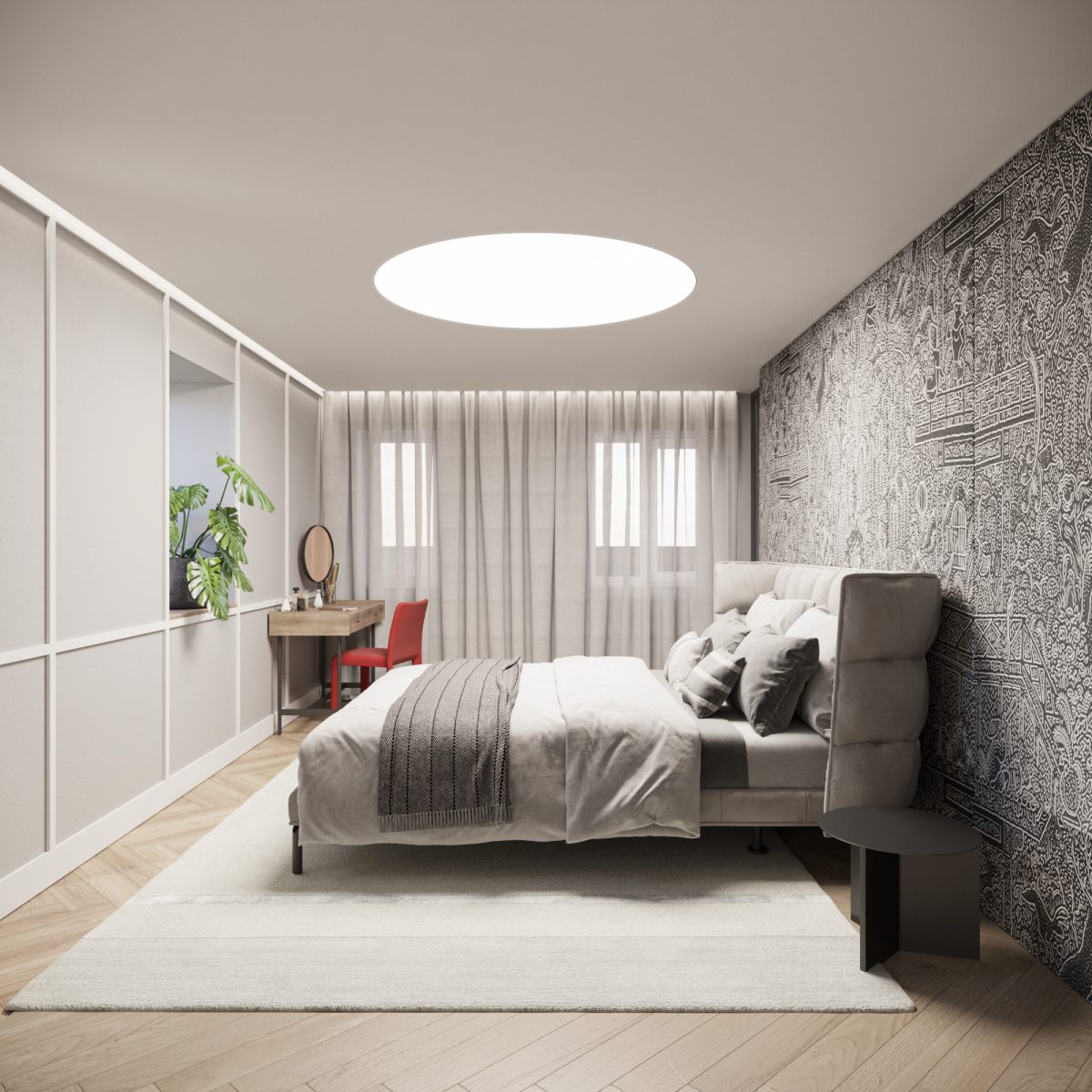 Discover
The Neo-Renaissance duplex apartment building was built between 1886 and 1887 according to the plans prepared by architects Zeyer and Skůčik. In 2010 the attic – which is the focus of the design – was converted to a living space. The living space, which interconnects and contains the functions of the kitchen, dining room and the living room, is the natural center of the apartment. On the first floor there is the main bedroom with its own bathroom and a dressing room, and a guest room with an adjoining bathroom and a sauna. The living area of the apartment is visually connected to the second floor with an office nook in the form of a gallery. On the second floor there are additional rooms, a utility room and a bathroom.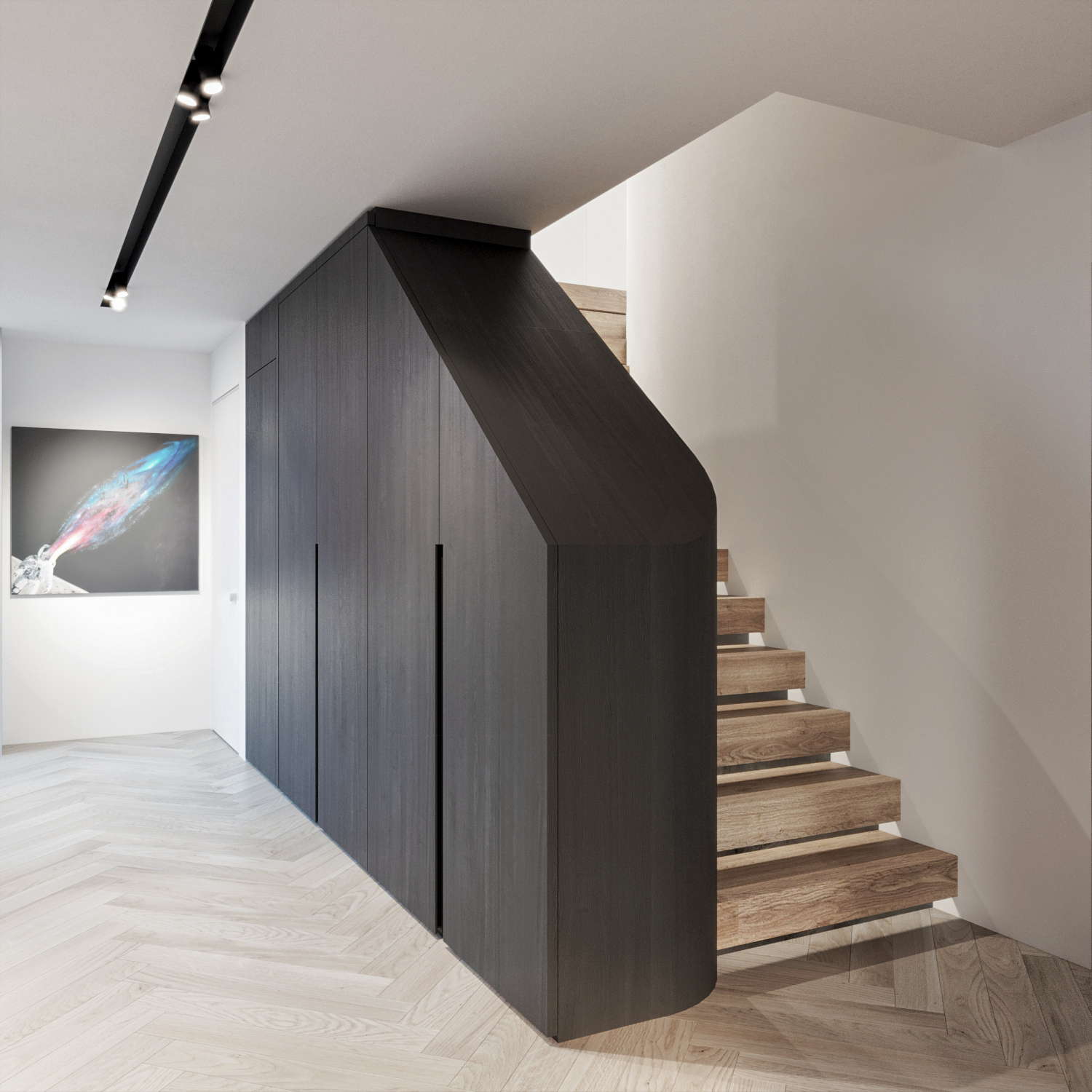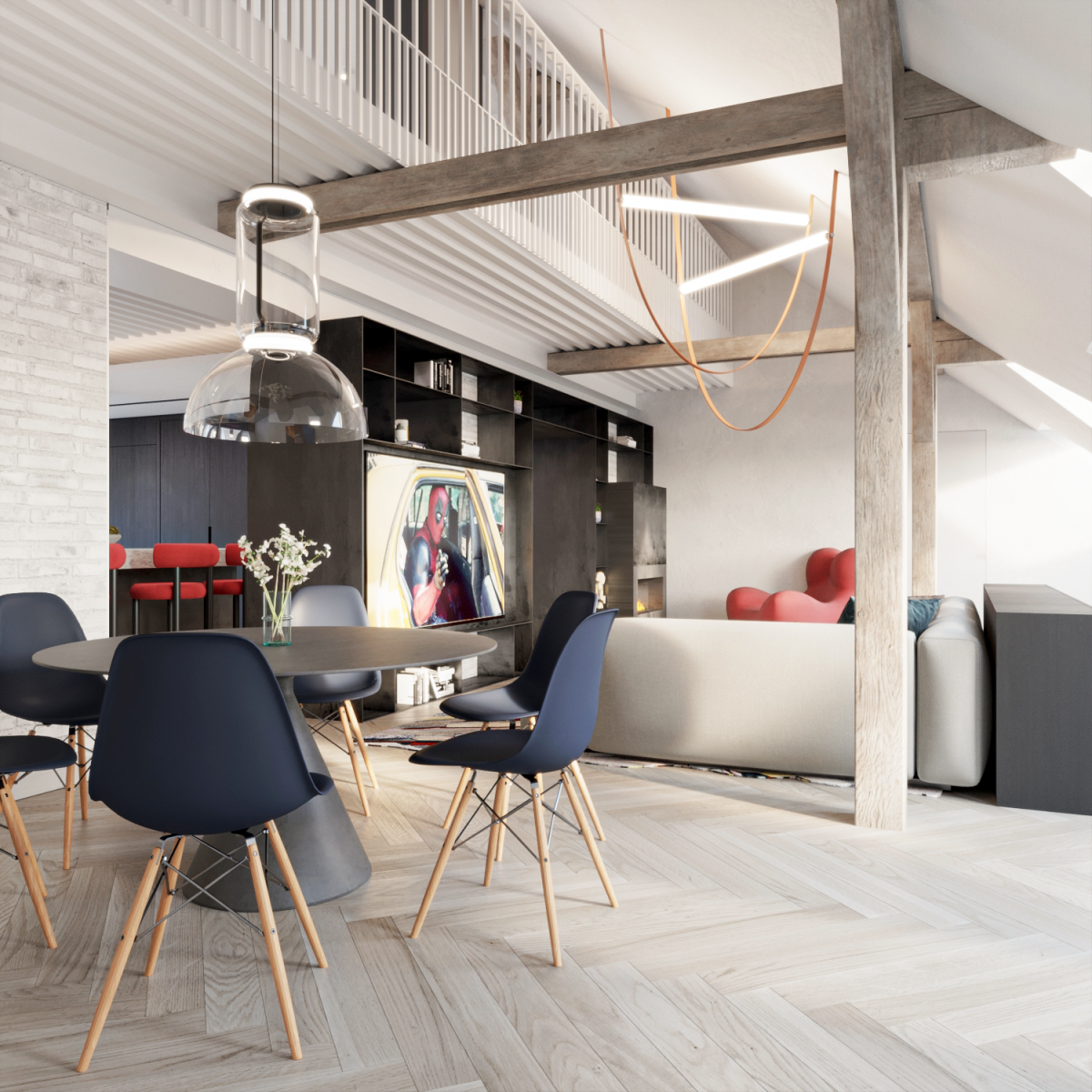 Design
The white color creates a neutral background for further interventions and softens the industrially looking brick wall and the trapezoidal sheet on the ceiling. The space looks cozy owing to the wooden floor with a fishbone flooring pattern. The furniture and decor feature bold colors and form a balanced composition with the other interior components. The living-dining room combo represents a soft and modest space that can be complemented with the right furniture and art, which is a popular investment of many young couples.
There is no better scenario for sauna fans than to have a sauna located in the privacy of your home. We will also implement one of these for our client. The sauna is adjacent to the bathroom of the guest room. In contrast to the black marble cladding next to the master bedroom's bathroom, we stick to a bright color palette. Natural marble cladding with a light gray vein, combined with oak furniture, creates a pleasant atmosphere.
Project information
Client

Private client

Year

2021

Location

Prague, Czech Republic

Size

236 m2 / 5+kk

Visualisations

Perspektiv

Authors

Martin Stára
Martin Pavlíček

Co-authors

Anna Dománková
Anna Longauerová