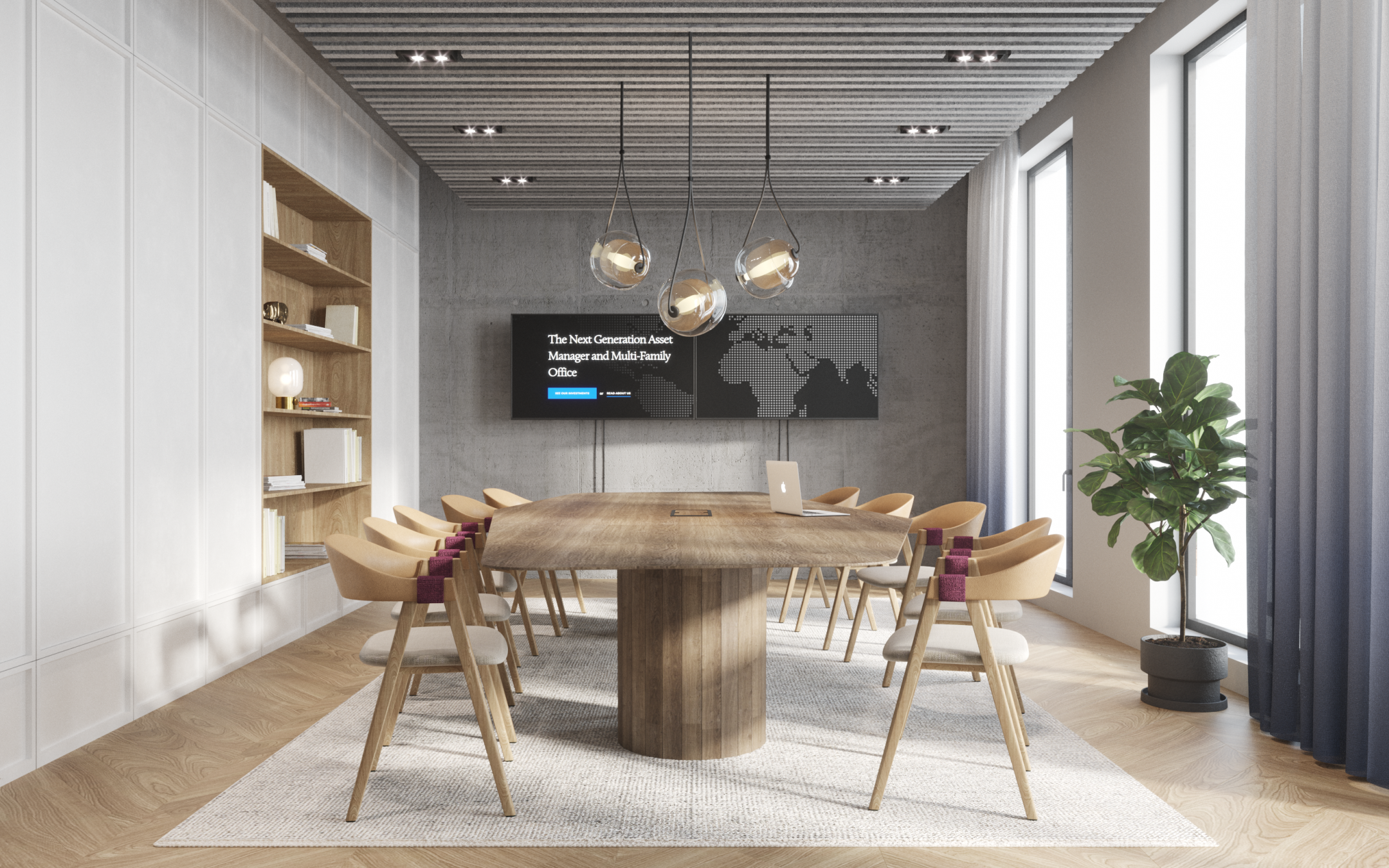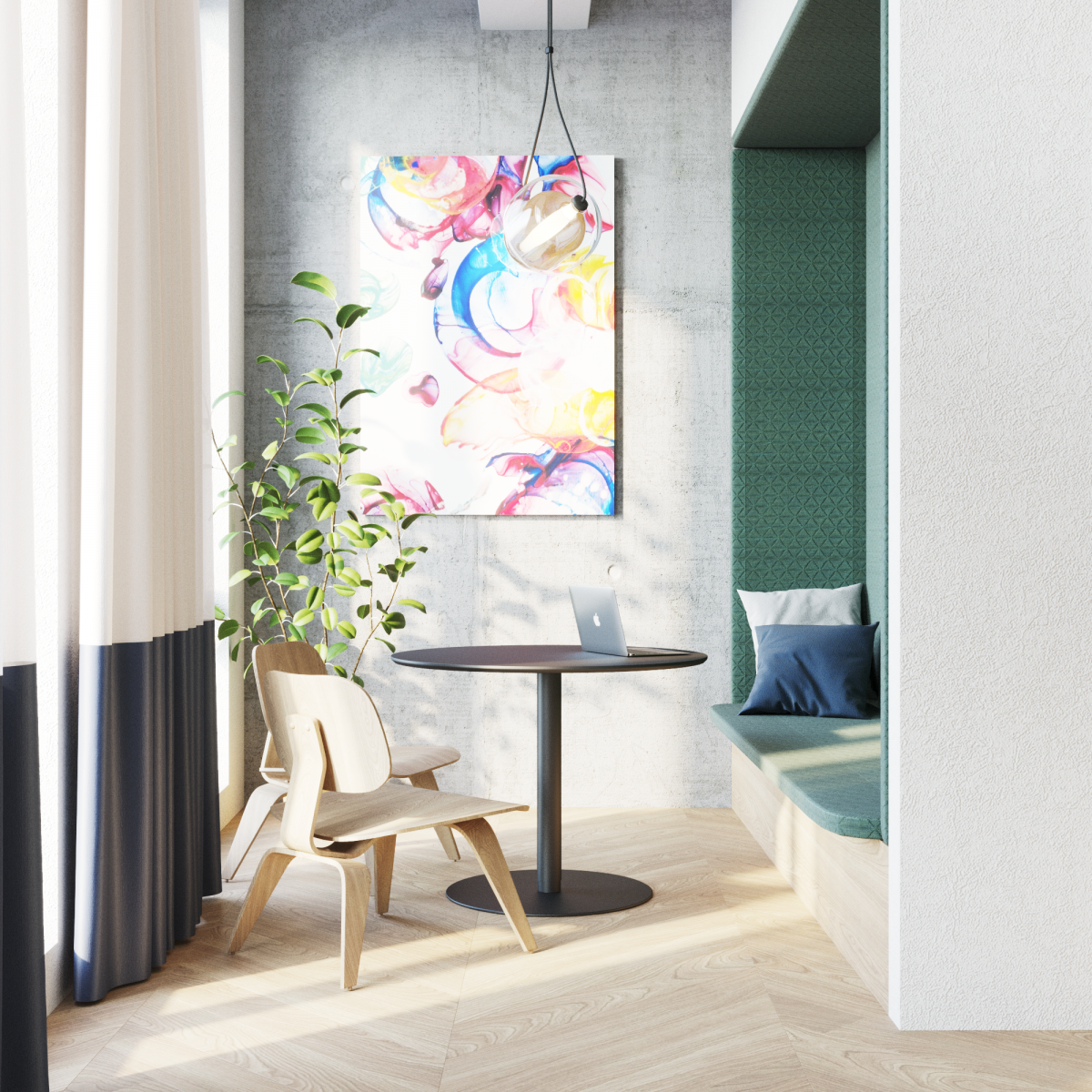 Discover
Thanks to the move, the company had a unique opportunity to reflect its corporate culture and ethos in the interiors. The proposed offices consist of a two-story part connected by an atypical spiral staircase and an incubator in the adjacent building.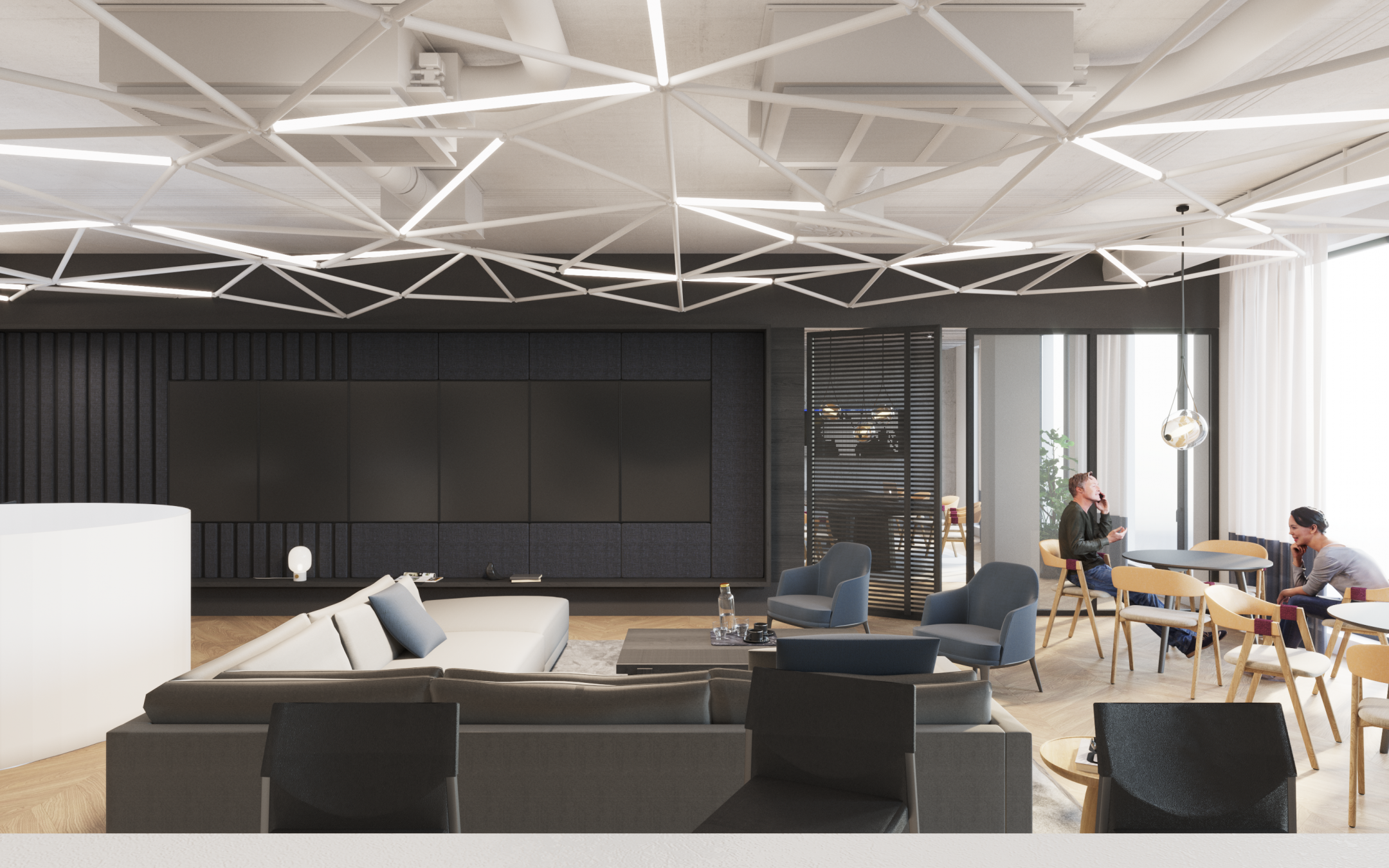 Design
Our proposal aims to create an attractive and representative work environment that will become a pleasant meeting place for employees and clients. Simply put, a fresh and modern space in which people will feel good. Therefore, we have combined the qualities of the building in the historic city center with a boutique atmosphere and industrial elements from the world of startups. The space is dominated by a neutral palette of quality and timeless materials, which is complemented by accents of corporate identity elements.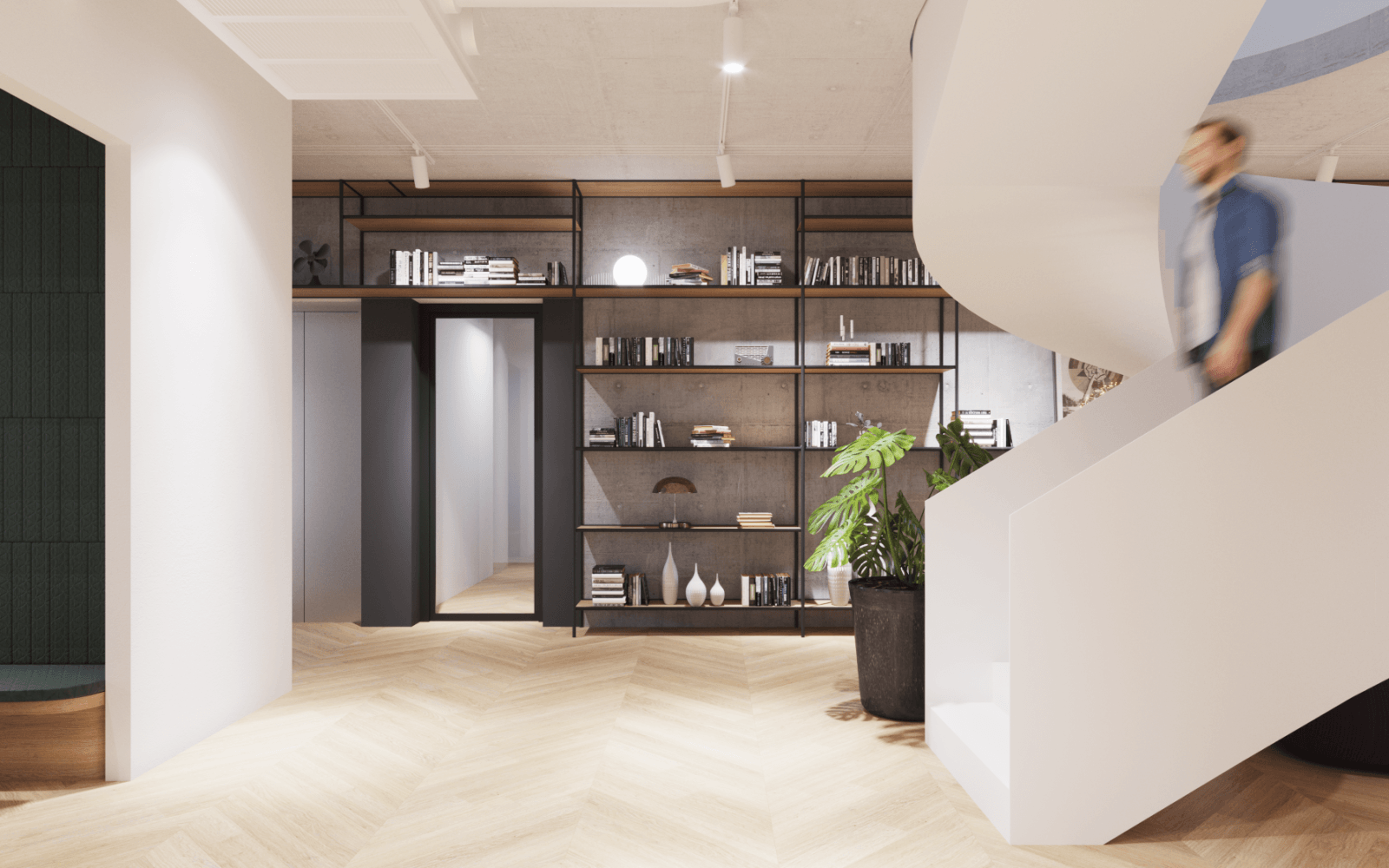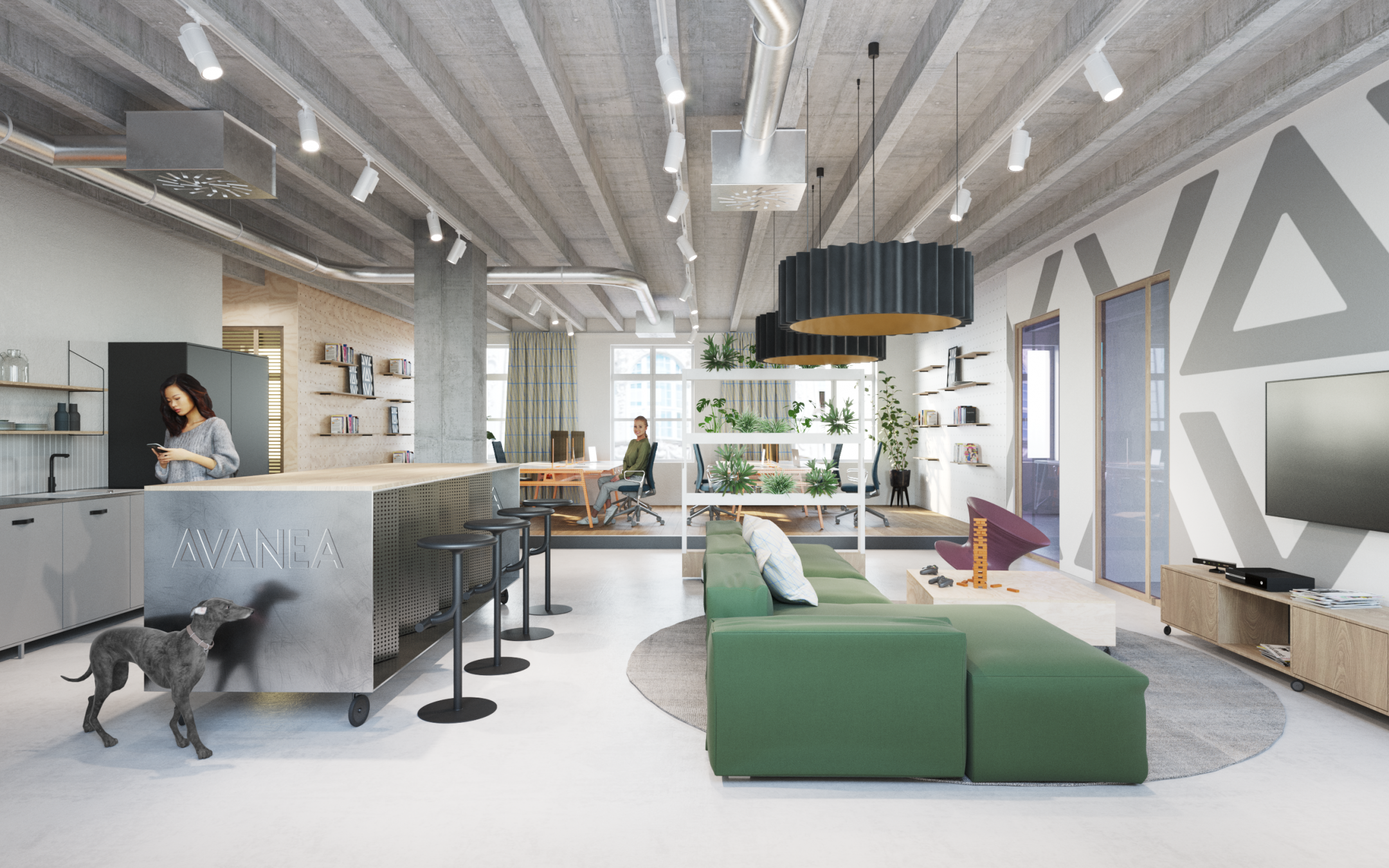 Deliver
The office and incubator will be ready in spring 2021.
Project information
Client

IPM Group

Year

2021

Location

Bratislava, Slovakia

Size

770 m2

Visualisations

Perspektiv

Authors

Ján Antal
Barbora S. Babocká

Co-authors

Jakub Budaj
Dávid Cháľ
Silvia Jedináková