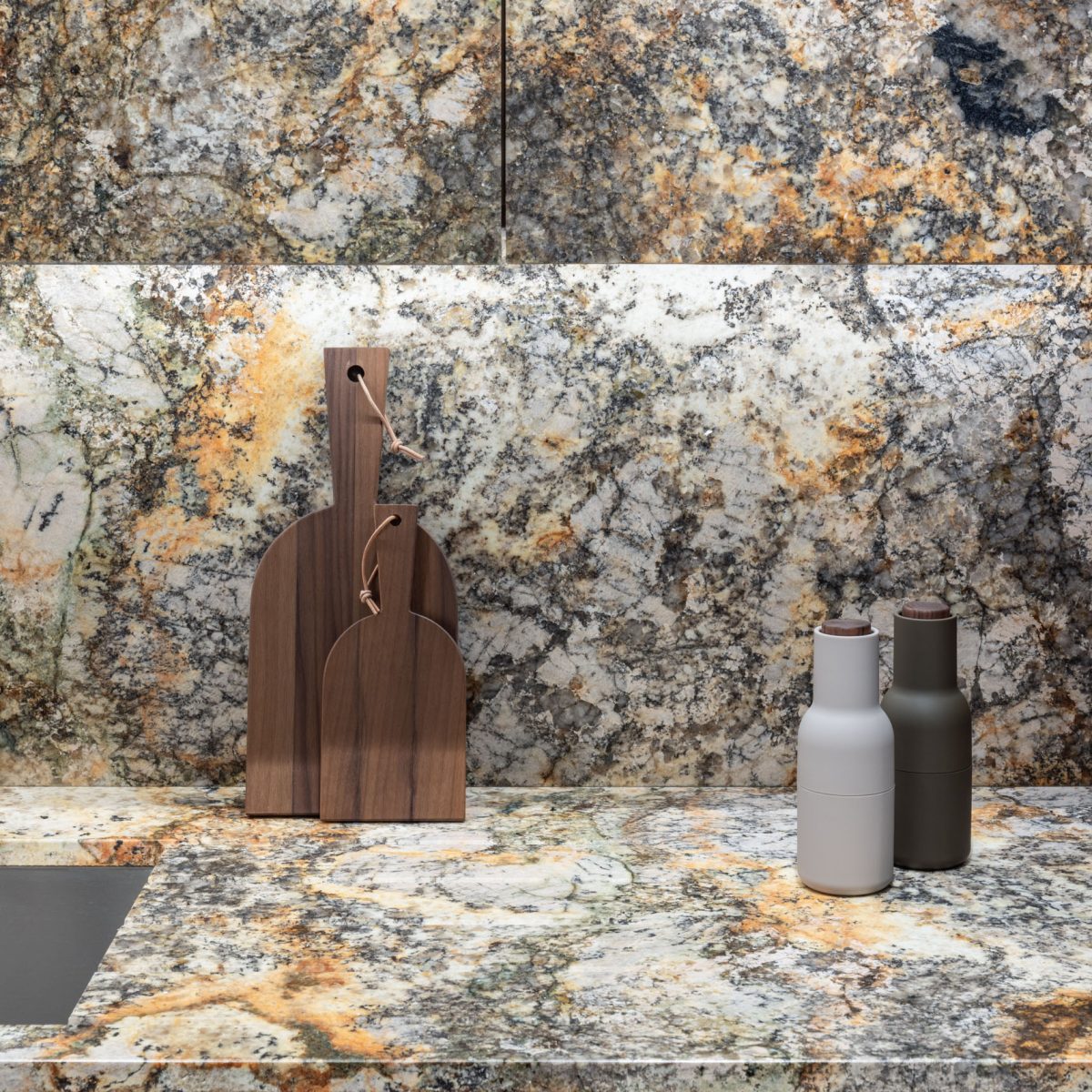 Discover
The owners of the Bratislava apartment spend most of the year abroad. They, therefore, expect their new home to become a base for their cosmopolitan lifestyle, from where they can go all over the world. The investor did not intend to compromise, so we had the difficult task of structuring the space to reflect everything the client wanted in the interior. In the interior, you can find plenty of storage in every part of the apartment, a fireplace, two children's rooms, a bedroom with a walk-in closet, a utility room, and last but not least, three bathrooms.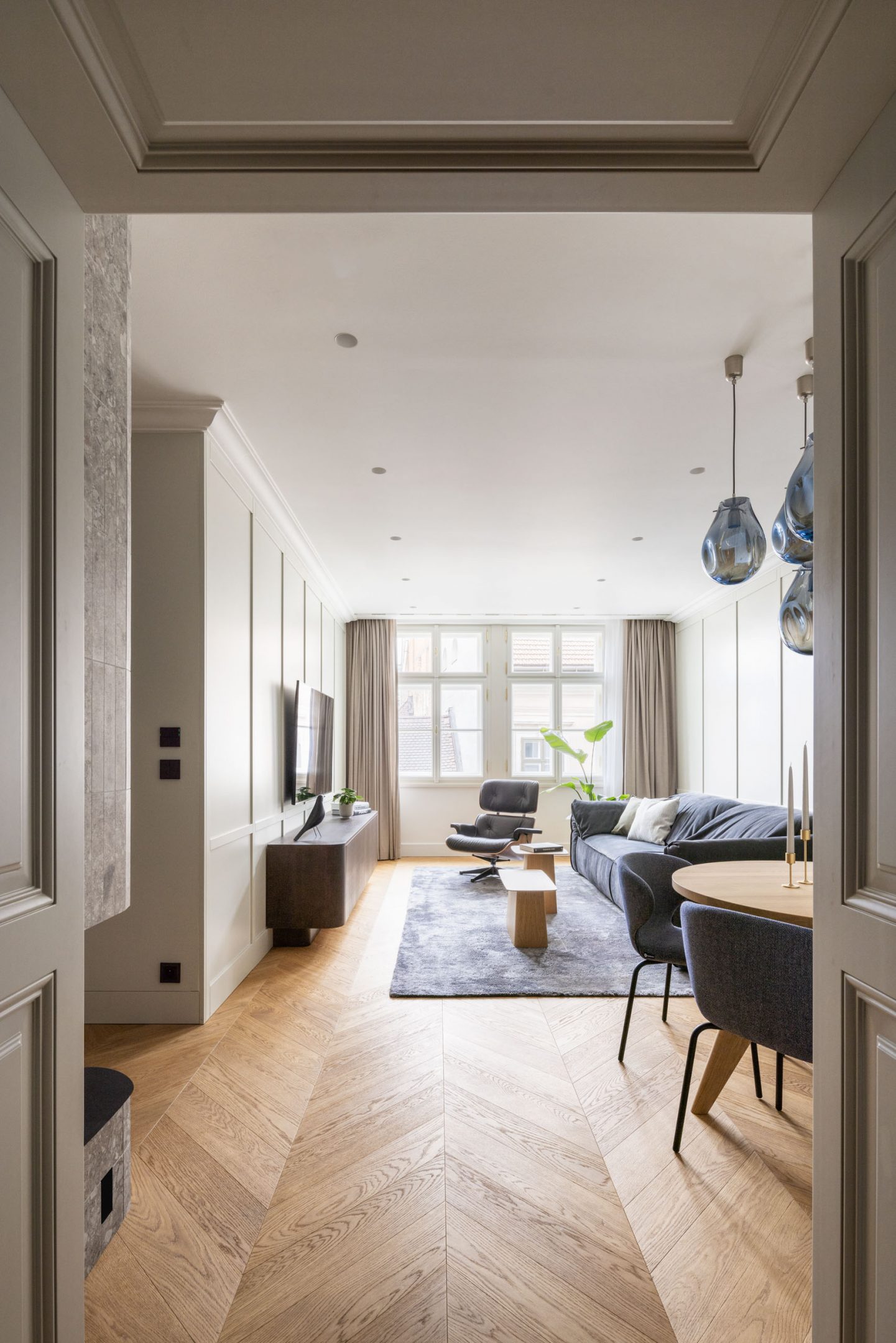 Design
The architects built the cultivated corners on a deliberate contrast of a subtle colour palette and the distinctive quartz from Brazil. The base is a combination of natural and dark stained oak. The interior features materials rich in texture, structure, and profiling. This foundation forms a timeless backdrop for design accessories and solitaires. We have divided the apartment into day and night areas, with the entrance area being the kitchen with a lounge and adjacent guest toilet. The entrance centerpiece is occupied by an elegant kitchen with exotic stone from Brazil, complemented by a built-in wine cabinet. The private, intimate area of the apartment is separated from the social zone, where are three bedrooms and two full bathrooms. The living room and the bedrooms are connected by a hallway, which walls are lined with atypical built-in wardrobes that a family with three children will appreciate for storing essentials.
Material Board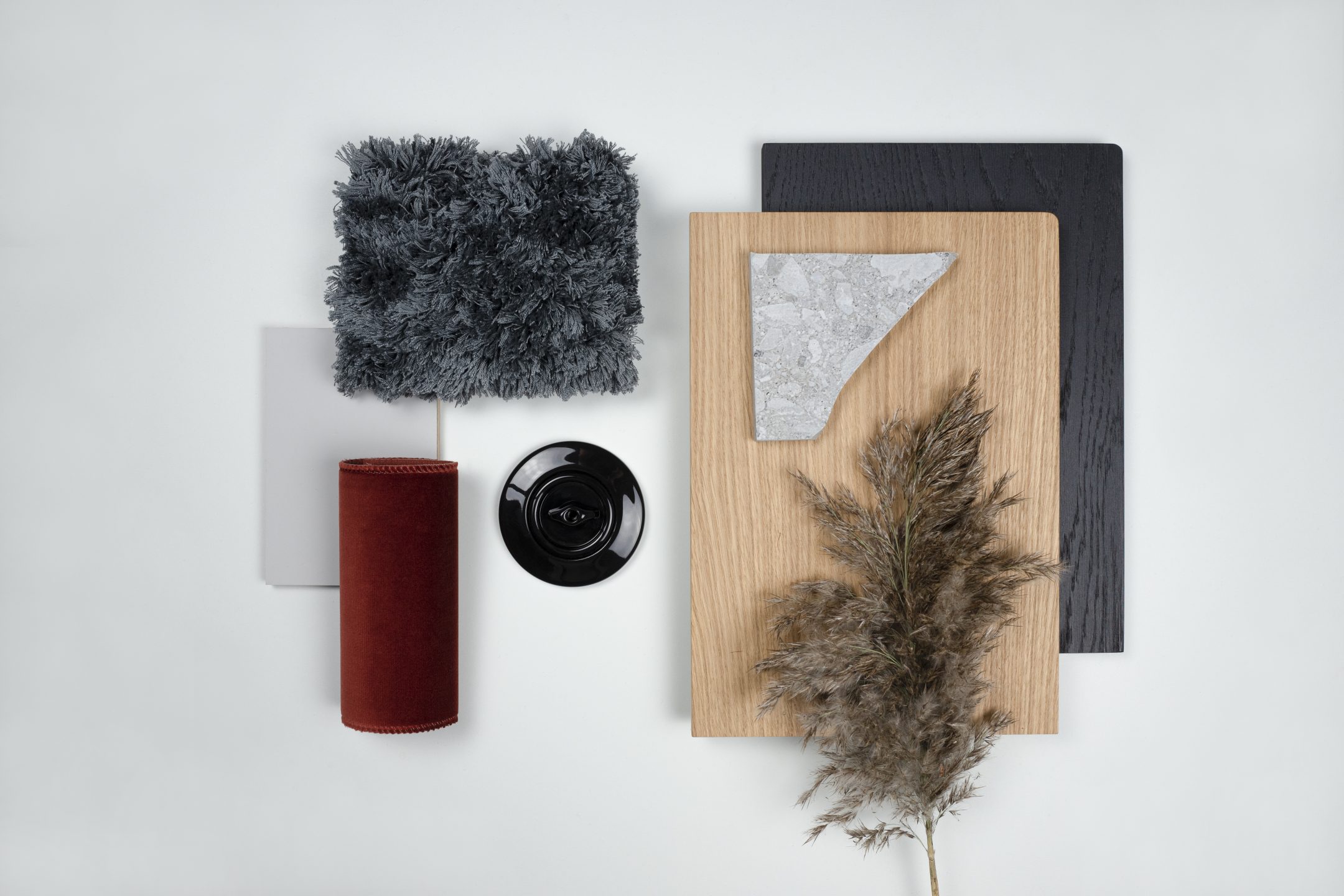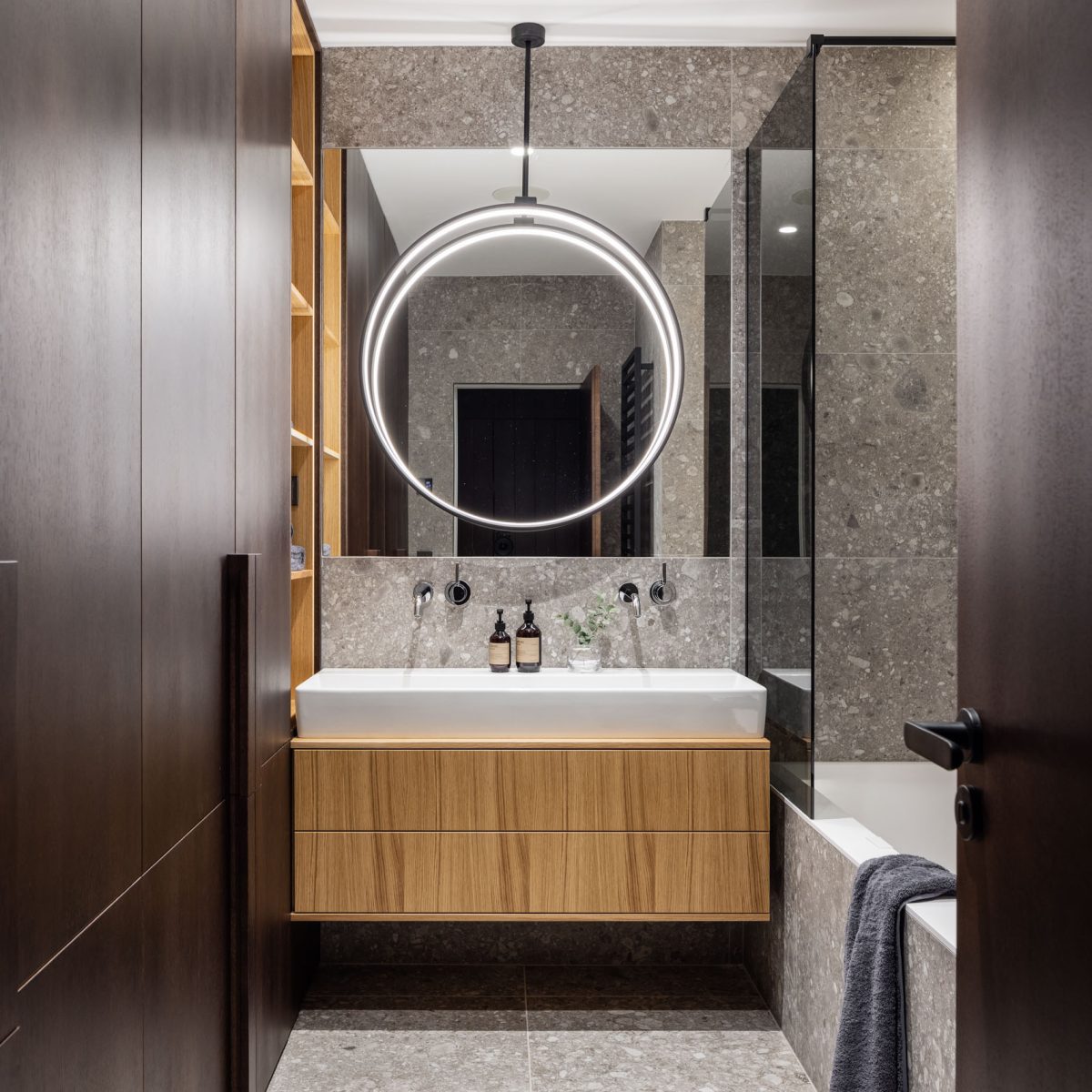 Deliver
One of the client's requirements was an emphasis on technology and smart home. We therefore designed a solution that would provide comfort and save time and money. One of them is heating and cooling by means of a heat pump, the ducts of which run along the windows and do not affect the appearance of the interior. Intelligent, dimmable lights, on the other hand, simply conjure up the atmosphere the client prefers at the time -whether it's an intimate atmosphere in the bathroom or backlighting the hallway with wall-mounted floor lights. When leaving the apartment, a single click on the phone is all it takes to switch off all the lights in the apartment. Motorised curtains are also a highlight, which can be closed with just a flick of the hand or set the opening time in the app, making getting up in the morning more pleasant.
Project information
Client

Private client

Year

2021

Location

Bratislava, Slovakia

Size

110 m² / 4+kk

Photos by

Matej Hakár

Authors

Ján Antal


Co-authors

Martin Pavlíček
David Cháľ