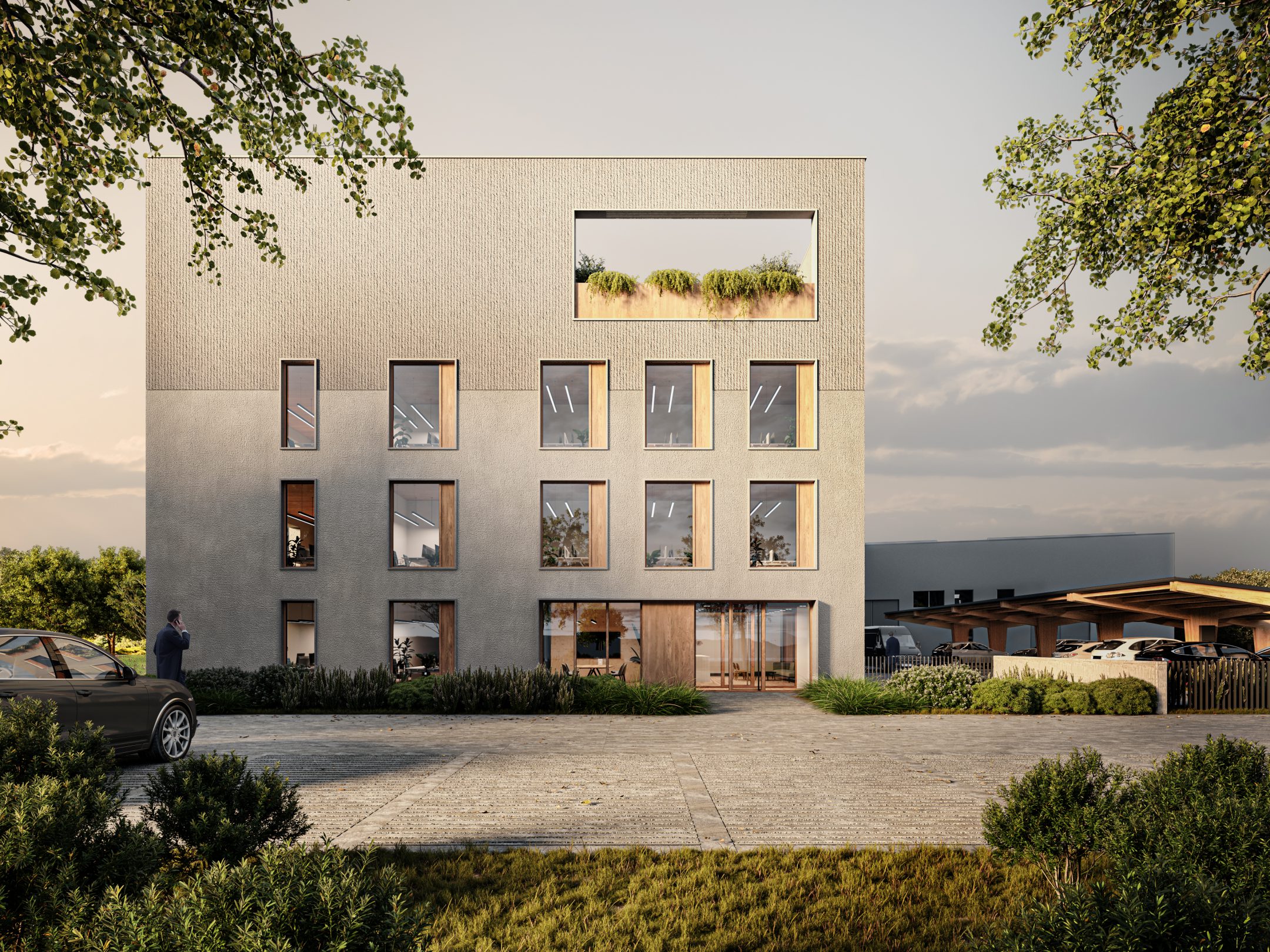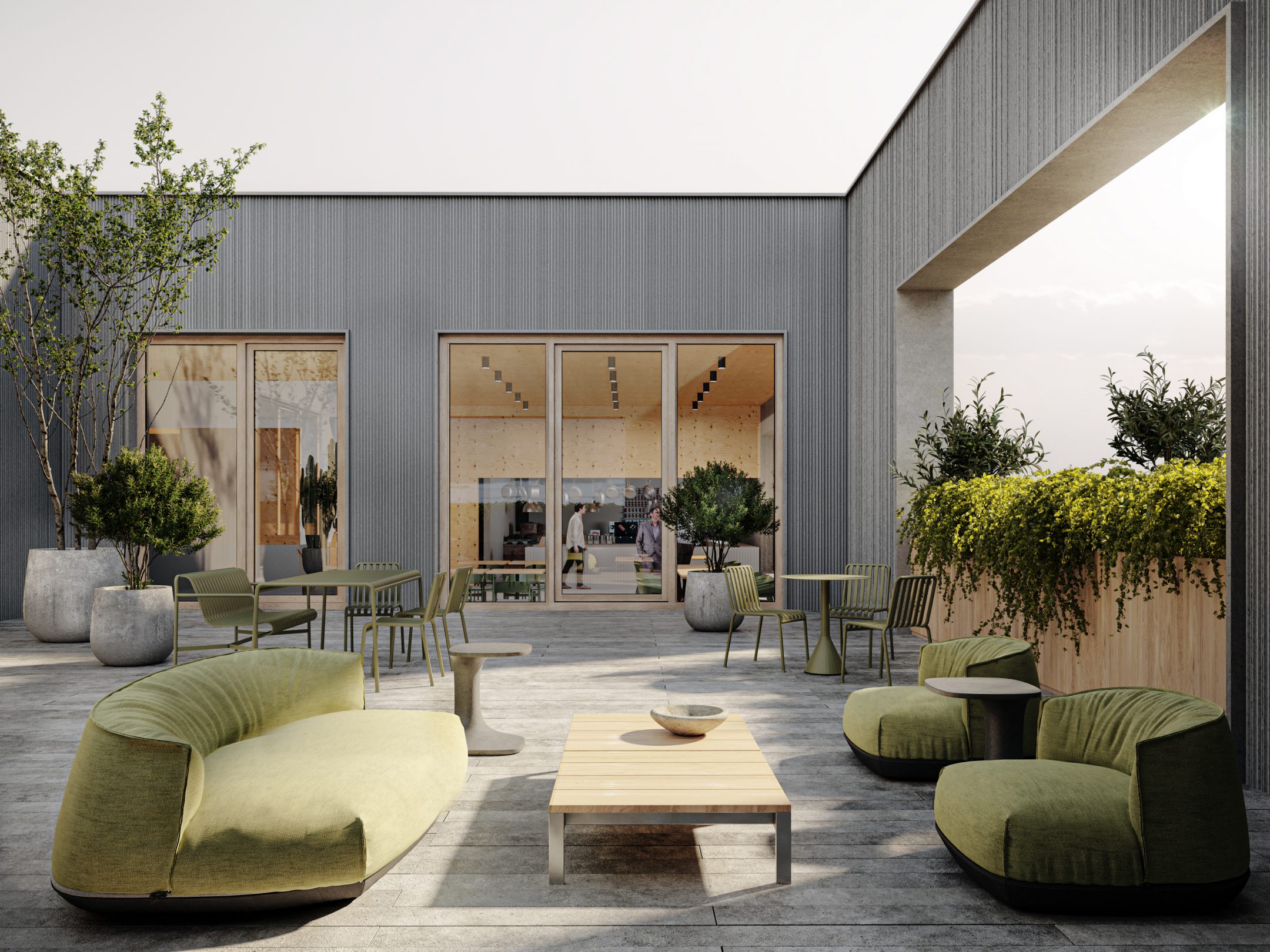 Discover
The client originally approached us only with a request for an interior solution for its office space in a building that was to be built from prefabricated parts. In our opinion, this proposal did not reflect the requirement for a representative seat of a family business. Together, we discussed the concept and agreed on the project of the entire construction and the complex, which should underline the company's importance. As the main working tool for creating documentation, we use Autodesk Revit, which allows us to control the development of the project transparently. Using BIM technology, we can effectively manage all processes and construction phases.
Design
We approached the new building as a passive four-story wooden building, the height of which reaches the permitted limit for this type of building in our country, which ranks it among the tallest in the Czech Republic. We designed the complex so that the client could apply his interest in developing technologies and the acquisition and storage of clean energy. Accordingly, the building's operation will draw from renewable sources. In addition to the cultivation of the area, the complex will also be partially open to the public and will serve the region, such as electric car drivers, who will be able to recharge their cars here.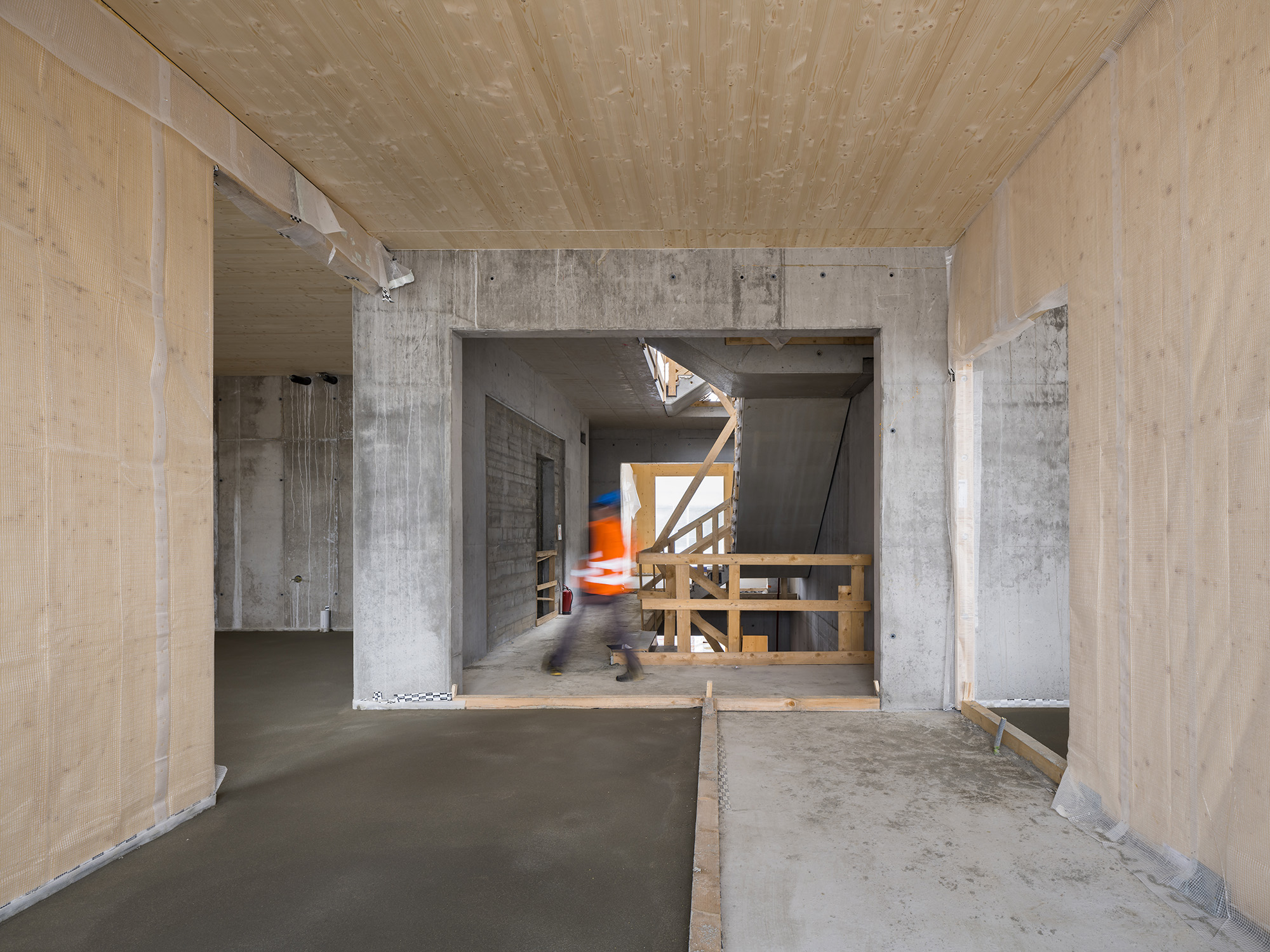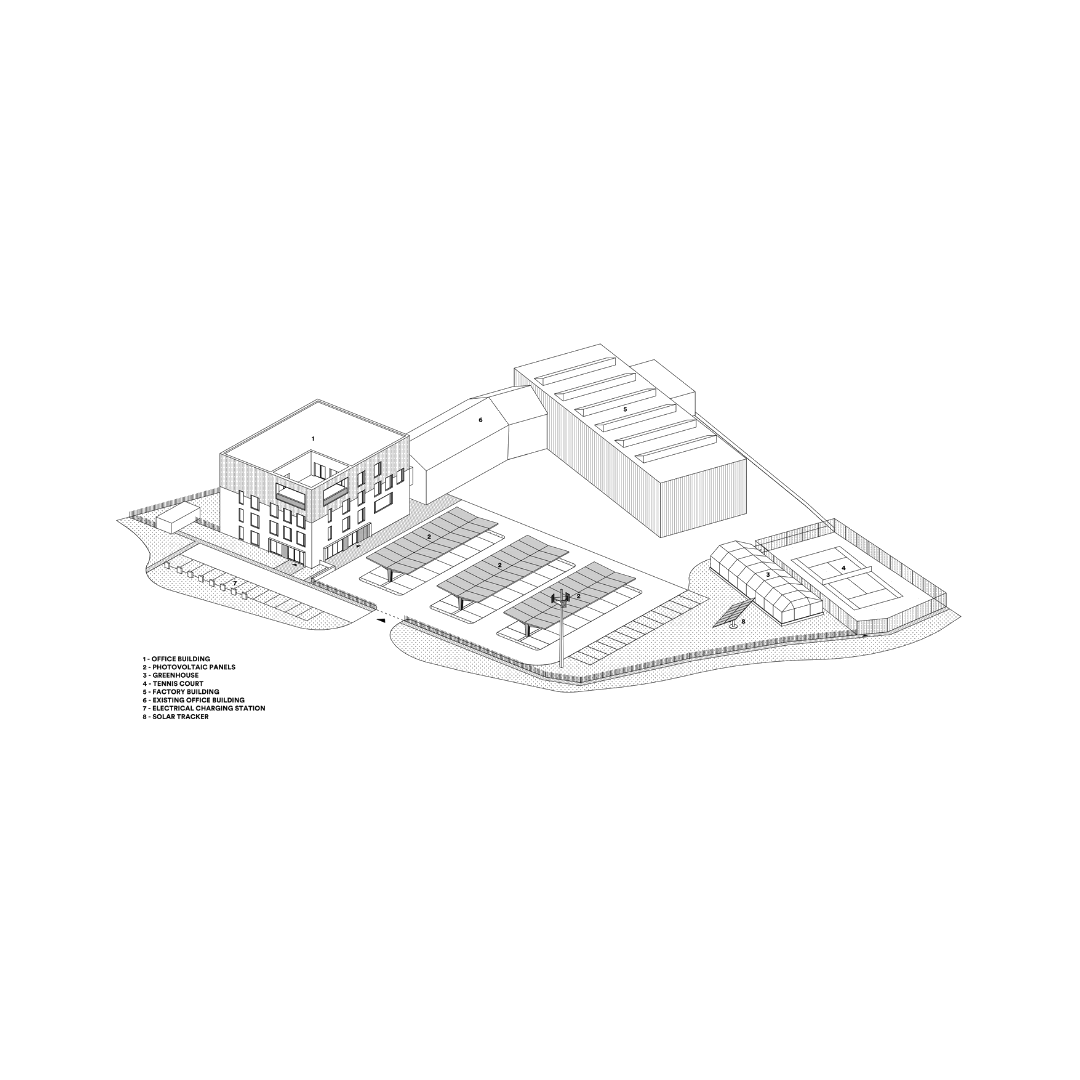 Sustainability
We analyzed the budget and considered how the client wants to affect the surrounding environment. Sustainability has proved as an important aspect. Wooden structures excel in having the lowest carbon footprint and are derived from renewable sources.
Another sustainability parameter is the opportunity to obtain solar energy as efficiently as possible using a solar tracker located on a more distant grassy area. The supply of thermal energy for cooling or underfloor heating of the building will be primarily provided by geothermal wells and a heat pump.
Deliver
We enshrine the project in all its phases. As a general architect, we oversee all planning and design processes. We allowed the client to enter the project on a real scale using a model created in virtual reality (VR). VR makes it easier to orientate oneself in spatial relations, perceive dimensions, and depth. Thanks to this, the client and I saved time during comments and design approval. Completion of the construction is planned for the spring of 2021.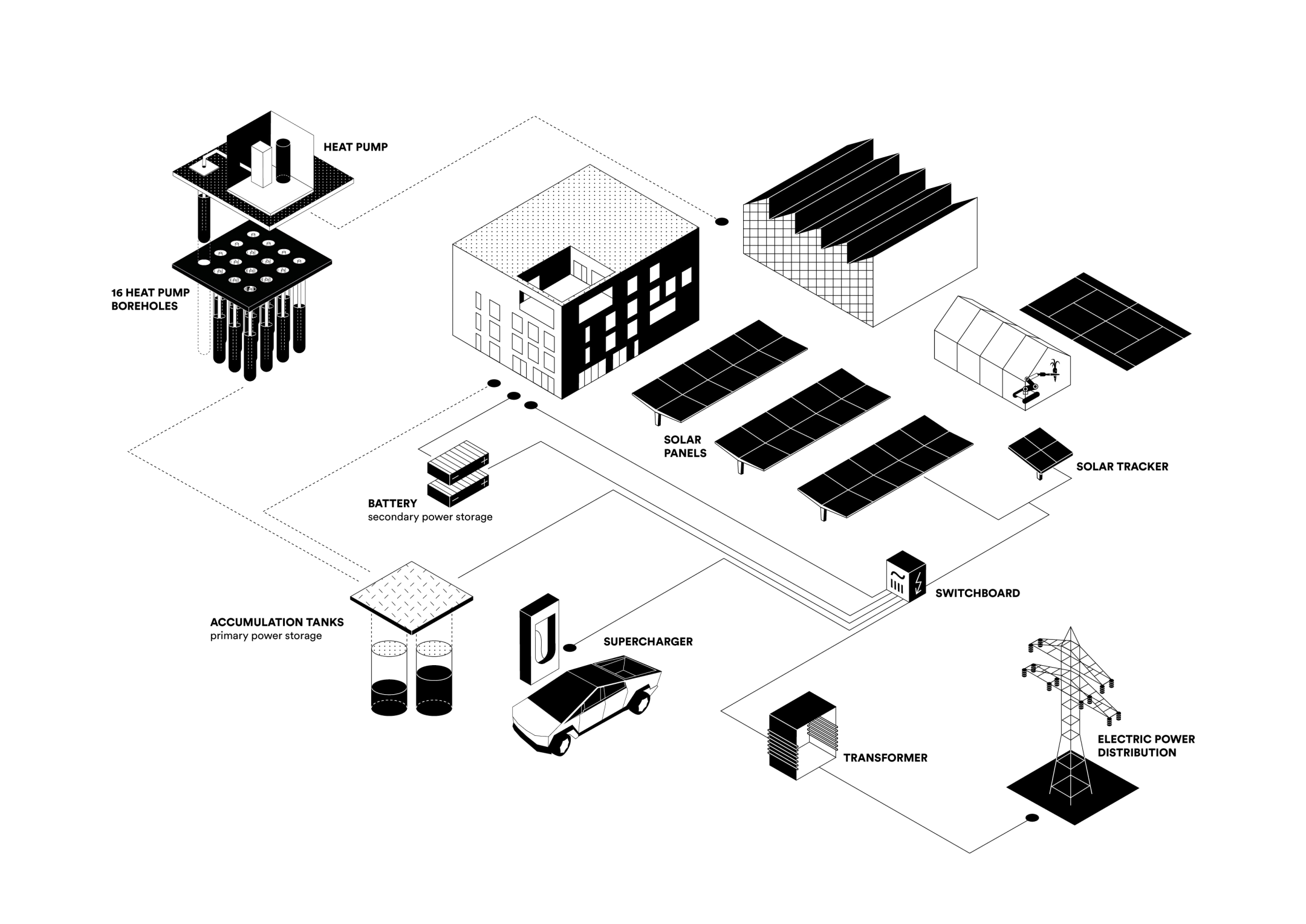 Project information
Client

GoPay

Year

2021

Location

Planá, Czechia

Size

2 150 m²

Visualisations

Wilbe Studio

Authors

Martin Stára
Ján Antal
Eva Schilhart Faberová
Martin Stára

Co-authors

Petra Malovaná
Silvia Snopková